News
Are European Vans Rendering American Models Obsolete?
This article is from our older website archives. Some content may not be formatted or attributed properly. Please
Contact Us
if you feel it needs to be corrected. Thank you.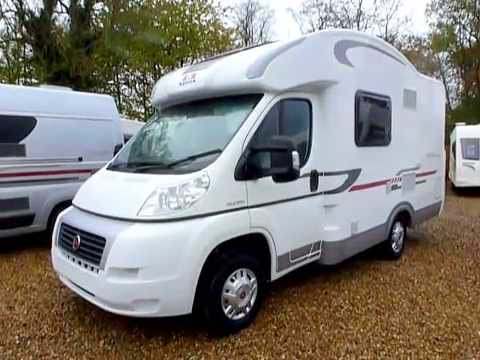 Andrew Janison describes the gyrations and contortions his customers had to perform as they entered and exited his fleet of Ford E-series vans with a four-syllable expletive.
Janison is president of TransWest, a Seattle-based transportation company with 575 employees. The business derives much of its revenue by transporting thousands of workers daily to and from industrial job sites. Since last year, Janison has been replacing his company's fleet of old-style, truck-based E-series vans.
He's moving his business to the taller, roomier, Euro-styled Ford Transit, a unibody vehicle that is dramatically easier to load and unload, costs less to operate and, according to his employees, is far more enjoyable to drive, Auto News reports. More important for Trans-West: Passengers no longer have to duck as they enter and exit the vehicle.
"The Transit has been head-and-shoulders above the E-350s we were running," says Janison.
The Transit, which arrived on these shores in 2014, is one of a trio of Euro vans that is rendering the classic bulbous American van obsolete. Only General Motors continues to market a traditional, body-on-frame, truck-based, full-size van, the Chevy Express and the GMC Savana.
Daimler started the Euro van trend in 2001 with its tall Mercedes-Benz Sprinter, which also is marketed as the cargo-only Freightliner Sprinter. When Daimler owned what is now Fiat Chrysler Automobiles, Dodge sold a version of the Sprinter until 2009. In late 2013, FCA's Ram division finally replaced it with an Americanized version of the Fiat Ducato, called the ProMaster.
In Europe, such vans as the Ducato, Sprinter, Transit, Volkswagen Kombi and Opel Movano dominate the large van market. Those Euro vans that have made the trip to the United States are selling well, and that comes as no surprise to Ryan Nagode, chief designer, interior studios, at Ram, SRT and Fiat USA.
Nagode and his team were handed the assignment of modifying the Ducato for Ram's lineup. He said they married the functionality of the Ducato with comfort for the driver and passenger, adding cupholders and storage spaces and making other tweaks.
"I looked at it as, someone has to drive this thing for X amount of hours a day, 51 weeks out of the year, potentially," Nagode said. "They are working out of them, and this is their office. They better love it."
He added: "ProMaster can tow and haul and do a lot of stuff that our trucks can do. And it is surprising how nimble it is because of how over-the-axle you feel. It's like you are driving a smaller van."