News
Arizona RV, Boat Dealers Seeing Sales Uptick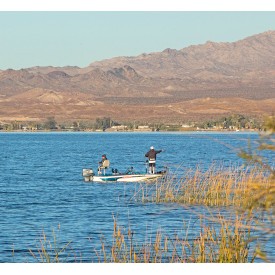 The demand for RVs seems to have skyrocketed in Lake Havasu City, Ariz., while the supply has plummeted – and both may be happening for the same reason.
According to an April report from the RV Industry Association, manufacturers nationwide reported a significant decline in RVs shipped to dealers this year. The association reported the cause to be nationwide shutdowns of retailers and manufacturers due to the coronavirus pandemic.
As of April, the production of travel trailers fell by almost 22 percent since April 2019. Production of towable RVs fell by 21.3 percent, while production of all categories of motorhomes fell by 37.6 percent this year.
Although fewer RVs have been produced this year due to the pandemic, sales have continued to rise.
At Havasu's USA RV-Marine, a lot once filled with campers and boats now lies nearly empty. Although new stock may be on its way, General Manager John Meyers doesn't expect it to last long.
For the full story by Brandon Messick in the Havasu (Ariz.) News, click here.
"We've seen a huge uptick in business," Meyers said. "We've seen it with anything related to vacation – if you can take it on vacation, it's selling. Boats, RVs, powersports … look at my lot. It's empty. We've sold about every boat we can get our hands on. The impact isn't as much as it was during the shutdown, but we didn't anticipate the lack of product coming down the pipeline."