News
ARVC Adds Anti-Bug Benefit Provider and Secures Music License Rates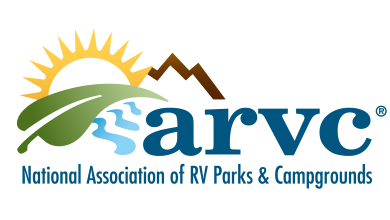 The National Association of RV Parks and Campgrounds announces that Ranger Ready Repellents has been added as its newest Member Benefit Provider (MBP), offering exclusive wholesale discounts to ARVC member RV parks and campgrounds.
Made in the USA, Ranger Ready protects against ticks and mosquitos for 12 hours and against flies, gnats, chiggers, no-see-ums, and other biting insects for eight hours. Ranger Ready is also non-corrosive, so it won't harm clothing or gear. The product comes in four sizes and scents, and the environmentally friendly, non-aerosol bottles are 100 percent recyclable, according to the company.
"The partnership between Ranger Ready Repellents and ARVC is a perfect match," said Paul Bambei, CEO and President of ARVC. "Our campgrounds need insect repellents and supplies to help keep guests safe and free from the worry of pests while they enjoy their stay. This gives campgrounds the ability to purchase Ranger Ready products for the lowest possible price and provide guests peace of mind – both from bugs and to protect the beautiful environments they are visiting."
Members can access the Ranger Ready discount through the ARVC Member Benefit Provider page.
Alongside the addition of Ranger Ready ARVC recently announced other benefits for members. The association said it secured successful negotiations with music performing rights organizations (PROs) – ASCAP, BMI and SESAC. Through the negotiation, the organization said it can keep rates steady for its members enrolled in the 2021 ARVC Combined Music License Program.
The ARVC Combined Music License allows a park to play copyrighted music in public at a park – whether pre-recorded from speakers by the pool, on the radio at registration or live at karaoke. The license also can generate revenue from musical events like concerts, parties or celebrations. The protection of a license is valuable because PROs initiate random checks nationwide and parks caught playing music without a proper music licenses may be subject to copyright fines that can reach as high as $150,000 per violation.
"It has been a challenging year across the board, so we fought to pass on as much savings as possible to our members," said Bambei.
"Keeping music licensing rates the same into 2021 does just that, allowing parks to be able to best afford this necessary license to help them create profitable experiences at their parks. We already made sure we offered the best prices and protection in the industry, with significant savings on what is offered at standard prices, but we are thrilled that we are able to work with the PROs to keep rates steady in 2021."
The open enrollment period for a 2021 ARVC Combined Music License runs from Aug. 1 – Dec. 4, 2020. Parks that are currently enrolled in the ARVC Combined Music Licensing program for 2020 received renewal instruction via email on Aug. 3 and can pay renewal invoices through the ARVC member portal.
Parks interested in the ARVC Combined Music Licensing Program can contact the membership department at [email protected] or visit arvc.org to learn more.