News
ARVC, Astra and ReserveAmerica.com Announce Partnership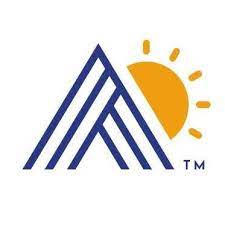 The National Association of RV Parks and Campgrounds (ARVC) announced that Astra has joined ARVC as a Signature Partner. Astra, and its associated discovery platform ReserveAmerica.com, is an all-in-one campground growth platform – encompassing both best-in-class campground management software and one of the industry's largest booking engines, ReserveAmerica.com. With more than 35 years of experience, the business is still today run from a campground, so each aspect of its service is campground owner built, tested and approved.
Astra is now at the highest level of partnership of any reservations and management software with ARVC. This partnership level is reflective of a commitment by Astra to work with ARVC to create a stronger community for all in the campground industry, as well as significant resources, support and collaboration efforts to better help campgrounds of all sizes.
"Building on an existing relationship of more than two decades, ARVC is excited to announce this partnership with Astra, which will further provide resources for ARVC members to help drive success at campgrounds across North America," said Paul Bambei, president and CEO of ARVC. "Astra's commitment to ARVC members and our industry will shine brightly at OHCE2021 and throughout the upcoming year in many ways."
From building individualized software solutions for parks, to consulting on best practices for rate/park management, to driving net new business through its outdoors ecosystem, Astra is a committed full-service partner to its customer's success, it said. The platform is built to flex to individual park needs, adapting to the specific circumstances of customers. Owners can choose their accounting methodology and client-tailored revenue enhancements, including dynamic pricing, site lock fees, online POS and delivery. The system is paired with a powerful booking engine, ReserveAmerica.com, which supports more than 13 million unique visitors annually in finding parks at which to stay.
With nearly four decades in the camping industry, and 23 of those as an ARVC supplier, Astra is uniquely positioned to draw upon its vast, first-hand experience to help ARVC support its park operators and grow their businesses. In addition to foundational efforts as a sponsor of ARVC's annual Outdoor Hospitality Conference and Expo, Astra is also committed to helping ARVC drive useful and actionable insights to its members.
"Astra is thrilled to be a Signature Partner with ARVC. As a long time ARVC partner, we look forward to continuing to serve this incredible association as we have done for nearly 25 years," said Marlena Slowik, president of Astra's parent company, Aspira. "This partnership is a further symbol of our commitment to work with ARVC to provide best-in-class solutions and to share hard-won best practices across private, public and local government parks. We look forward to amplifying our voice and working with ARVC to generate insights that will serve all of us in the community."