RV News
ARVC Expecting Largest Expo Ever in November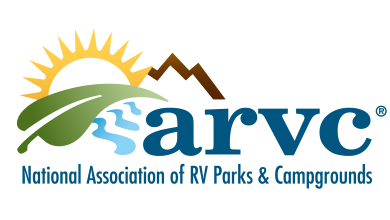 The 2023 Outdoor Hospitality Conference & Expo (OHCE) Expo is just over a month away, and organizers say it will be bigger and better than ever.
This year the OHCE2023 Expo will showcase the most exhibitors in OHCE history, including a record number of park models and glamping accommodations (30), a laundry list of member-requested goods and services (including laundry services), and puppies – yes, puppies – onsite again.
Organizers say the expo is an experience unlike any other in the industry – for the exhibitors and attendees – featuring networking, information sharing and live demonstrations. The goal, they say, is to create opportunities to build long-term business relationships.
"The energy will be contagious on the floor during the show. Booths will be busy, and deals will be happening everywhere you look," said National ARVC's Chief Strategy Officer, David Basler. "We are thrilled at the quality and quantity returning and new exhibitors that will be joining us this year. Every year we listen to member feedback and aim to host an expo that exceeds attendee expectations by showcasing the best suppliers in the industry. This year's expo is going to blow people's minds."
OHCE2023 will be in Kansas City, Missouri, from Nov. 6-9. To register and book your hotel, click here.
Exhibitor demand has been high and fewer than 15 booths and only two sponsorship opportunities are still available, Basler said, so now is the time to secure a spot. If you are interested in one of the few booth spaces left, click here or reach out to Jeremy Carr, National ARVC's Business Development Manager, at jeremy.carr@arvc.org or 941-867-9551.