RV News
ARVC Issues 2022 Trends and Insights Report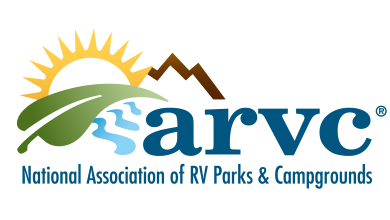 The 2022 Industry Trends and Insights Report, released this week by the National Association of RV Parks and Campgrounds (ARVC), includes data that shows that the outdoor hospitality industry is continuing to grow as the nation comes out of the COVID pandemic.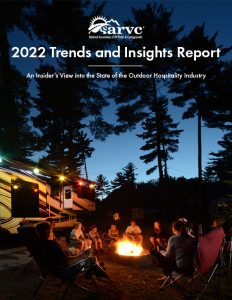 In addition to growth, the report also provides industry-first data on how outdoor hospitality businesses are preparing for the introduction of electric vehicles (EVs) and electric RVs to the market.
ARVC's survey sampled outdoor hospitality owners and operators from across the country on expansion trends and plans, along with campground profiles, guest demographics, amenities, sites and accommodations and rates. The findings of the survey, which are broken down by region, provide relevant insight into the state of the industry, which can be used as a valuable resource for all campground owners and operators when making business decisions.
"Our industry has been through this pandemic and has come out strong on the other side," says ARVC President and CEO Paul Bambei. "While none of us wish to ever experience another pandemic-level event, the experience has definitely introduced millions more American families to just how easy and fun it is to create lasting memories in the outdoors. For 90 percent of survey respondents that has translated into the past year being profitable, and for 44 percent it meant one of the best years ever."
The survey results continue to provide numerical data to support anecdotal evidence of the campground industry expanding rapidly in the past five years and an expectation of growth in the next 12 months. Almost half of respondents indicate the park's owner plans to expand or open a new park in the coming year.
From this information, ARVC estimates more than 81,000 new sites will be constructed in the next 12 months. These numbers continue to contradict anecdotal comments made previously in the industry suggesting private campgrounds were running out of room to grow.
"The outdoor hospitality industry has been experiencing rapid growth for the past decade, and while the COVID-19 pandemic caused a minor dip, the number of people interested in camping rapidly expanded as a result which is driving the growth we will see in 2022," says Bambei. "Campground owners need to be prepared to expand and improve their parks to keep up with this increased demand and changing technologies– and they need to know the data so that their parks are prepared to accommodate a new brand of camper."
An increasing number of those campers will be arriving in an electric vehicle of some sort in 2022, so in this year's study ARVC added some questions surrounding the industry's preparations for electric vehicles.
"Combined with the panel we hosted at OHCE2021 in Raleigh, we think this data will help provide the knowledge needed to prepare our industry for the electric wave," Bambei says. "Right now, park owners are already seeing an increased number of EVs plugging into pedestals and there will be electric RVs on the market in the near future. We have to be ready for what's coming and ARVC is providing that spark."
A deep-dive webinar focused on the report is scheduled for noon ET on Thursday, Feb. 24. You can register for the webinar here.
As a benefit of membership, the report is available at no cost to ARVC members in their member portal or by clicking here. Non-members can download the 2022 Industry Trends and Insights Report  report for $299 via the ARVC Store.