News
ARVC Names Award Winners on Day 3 of OHCE2020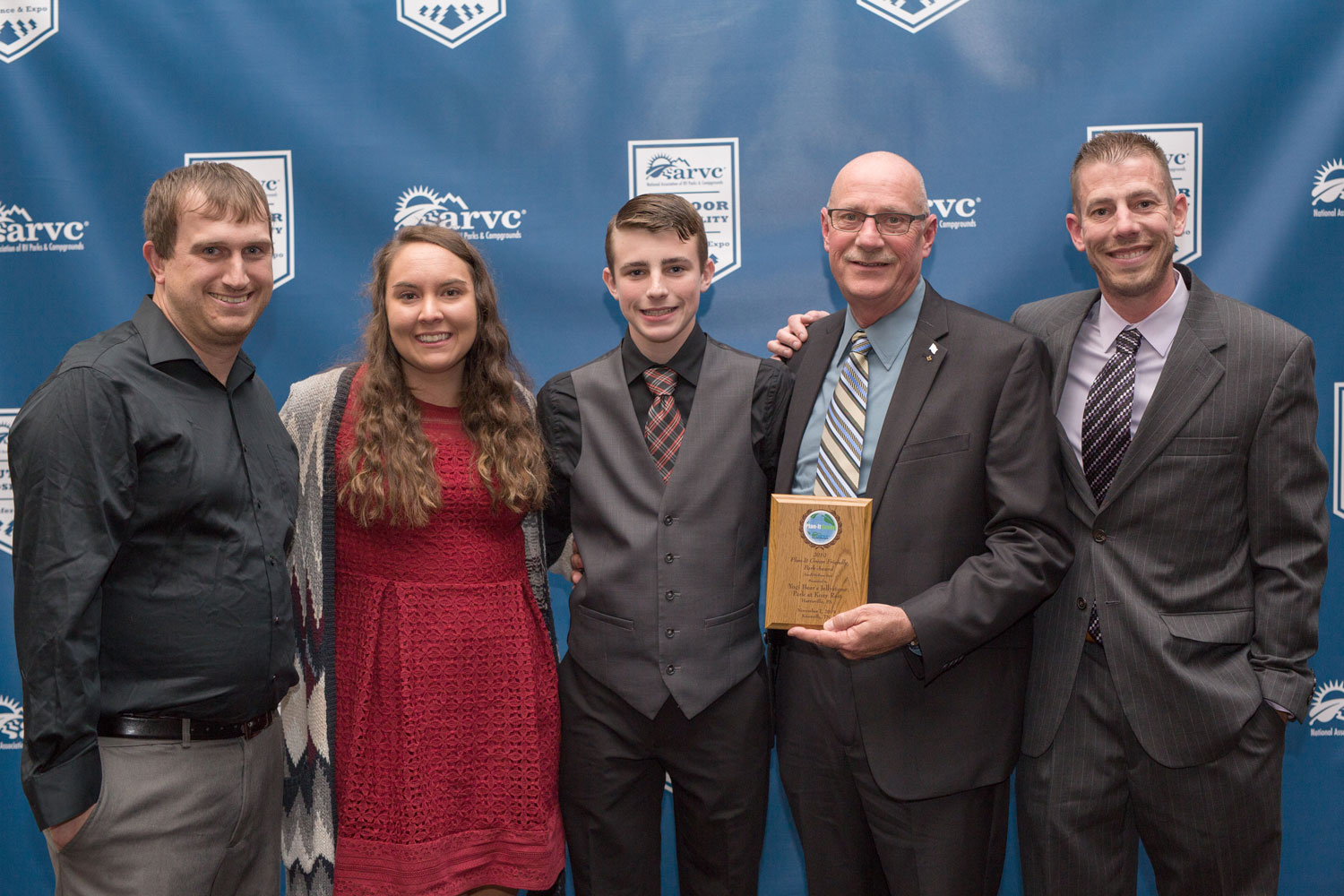 Image courtesy ARVC
The National Association of RV Parks and Campgrounds' (ARVC) annual event, the 2020 Outdoor Hospitality Conference and Expo (OHCE), continued in its virtual format on Wednesday. The day's schedule featured a set of keynote speakers and awards given out to multiple recipients.
ARVC said it totaled 1,630 total visits to the virtual site, bringing the three-day total to 6,715. There have been 1,218 visits to education sessions during the conference, an average of 49 attendees tuning in to each session. The new Hosted Buyer Program has also garnered more than 775 one-on-one meetings between Hosted Buyers and exhibitors scheduled during OHCE2020.
The virtual event opened on Wednesday with Gretchen Rubin, a best-selling author, podcaster, and expert on personal happiness, speaking about overcoming obstacles with the improved attitudes and routines, especially during the COVID-19 pandemic. She shared communication tactics and strategies on how to relate to different personalities in a group environment and create less stress while boosting productivity for individuals and teams. Rubin also answered questions from those in attendance and shared expert advice that should help attendees find a happy and healthy life balance, which is always a challenge in the hospitality business.
In addition to Rubin's presentation, ARVC announced its remaining ARVC Awards of Excellence winners. Recipients included Evergreen Campsites & Resort, Wild Rose, Wisc., named Large Park of the Year, and Myrtle Beach Travel Park in Myrtle Beach, S.C., in the Mega Park of the Year category. Both parks are first-time winners of the award.
Alongside these winners, Bobby Cornwell, the executive director of the Florida Association of RV Parks and Campgrounds and Alabama Association of RV Parks and Campgrounds, was presented with ARVC's highest honor, the Stan Martin Award. Additionally, Erv Banes, a longtime owner of Jellystone Park Camp Resort in Frankenmuth, Mich., received the Pioneer Award, which recognizes early industry leaders and visionaries whose groundbreaking efforts have contributed to the industry.
"The ARVC Awards of Excellence announcements are always a highlight of OHCE," said Paul Bambei, ARVC president and CEO. "These individuals and businesses represent the pinnacle of our industry, and we love getting the chance to recognize them in front of their peers this week. There are always so many deserving nominees, but these winners truly stand out and deserve the recognition for elevating our industry!"