News
ARVC, RoverPass Announce Title Partnership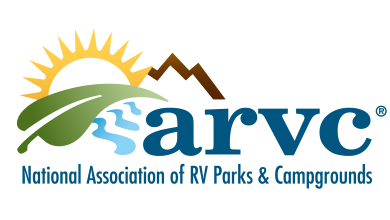 The National Association of RV Parks and Campgrounds (ARVC) has announced RoverPass has officially joined the ARVC Integrated Partnership Program as a Title Partner. RoverPass provides RV parks and campgrounds with central reservation system tools that are perfectly suited for managing, tracking and optimizing business needs through cloud-based booking software. The partnership will allow RoverPass to engage the ARVC membership and provide interactive support of ARVC education and events.
RoverPass is set to be an Expo sponsor at the 2021 Outdoor Hospitality Conference and Expo (OHCE) in Raleigh, N.C., Nov. 8-11, securing booth space and a visual presence during the conference. RoverPass will also sponsor the February 2022 Prospective Owners Workshop (POW!), which will include a session focusing on educating those new to the industry about the importance of reservation management systems and highlighting the impressive new technologies that are changing the industry.
"RoverPass continues to push our industry forward by devising new and exciting software and technology that benefits our entire industry," says ARVC President and CEO Paul Bambei. "In the competitive field of reservation management, RoverPass is finding new revenue streams to allow RV park/resort, campground and glamping business to thrive. We are excited to partner with them to allow our members to have access to their exciting products and services, and to grow our relationship."
RoverPass allows park owners to accept reservations online, over the phone, or in-person and track availability in one place.