RV News
ARVC Says Record Number of Exhibitors Expected for OHCE 2022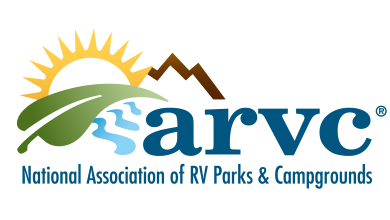 The Outdoor Hospitality Conference and Expo – OHCE 2022 for short – is the annual outdoor industry event put on by the National Association of RV Parks and Campgrounds, and organizers say this is going to be the biggest ever, with more exhibitors and networking than ever.
More than 120 exhibitors have already signed up for the event in Orlando in November and more are signing every day. The return of the Hosted Buyer program this year also means attendees can network with the industry's best and schedule face-to-face meetings to fill all their anticipated needs.
You can view the full exhibitor list and the list of exhibitors participating in Hosted Buyer here.
The annual gathering shows off all the exciting new innovations developing in the outdoor hospitality industry. Attendees can tour eight different park models, check out electric bikes and vehicles, review the latest in reservation software and purchase merchandise for your camp store, all in one place.
The unique Hosted Buyer program gives you the opportunity to attend the entire conference (not just the Expo) for free, with literally no strings attached. You're already coming to meet with exhibitors at the Expo, so National ARVC has made it easy to schedule those meetings and get credit that results in free registration. If you are a decision maker at your park, you can apply to be a Hosted Buyer. There is no purchase required and all you have to do is meet with six participating exhibitors of your choosing—so why not get your registration for free (a $495 value) for doing something you're planning to do anyway? Hosted buyers also get access to a VIP lounge, free food and entertainment and get to skip lines at registration.
To learn more about and to register as a Hosted Buyer, click here. If you've already registered, but not as a Hosted Buyer, you can easily change your registration by emailing membership@arvc.org.
OHCE2022 is November 7-10, 2022, in Orlando, Fla., and registration is open now.     For more details, to register and to book your hotel, visit www.arvc.org/ohce.