News
ARVC Will Offer 'Takeaway Tours' at OHCE2021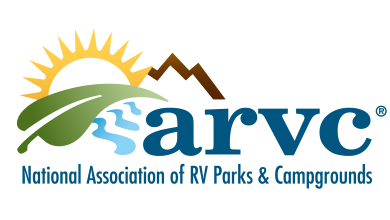 The National Association of RV Parks & Campgrounds (ARVC) is offering two "Takeaway Tours" at its upcoming 2021 Outdoor Hospitality Conference & Expo in November.
The ARVC said the Takeaway Tours are sure to be one of the most dynamic learning experiences available during the week. Attendees will learn directly from other park owners and gather insight on the day-to-day operations of two ARVC member-parks during a one-day tour.
The Takeaway Tours promise an in-depth look at the operations and infrastructure, allowing attendees to interact with the park's owners, operators and industry-respected guides. Attendees will encounter an abundance of lessons and real-life problem-solving strategies, providing new and improved best practices they can "takeaway" and use at their own parks. The Takeaway Tour will also be a great opportunity for the owners of the park to give advice to prospective park owners, especially providing insight about how to create the best business model and infrastructure for success.
ARVC member-parks Yogi Bear's Jellystone Park Camp Resort Asheboro, in Asheboro, N.C., and Oasis of North Carolina, in Pinehurst, N.C., are the featured parks on the tour.
The Takeaway Tours are an Add-on Experience for OHCE2021, and will take place on Monday, Nov. 8. The tours include round-trip private-coach bus transport from the Raleigh Convention Center, breakfast and lunch, a review session with an industry-expert guide and will return in time for the OHCE2021 Welcome Reception at Jimmy Vs on Monday evening.
For more information or to register for OHCE2021 and the Takeaway Tour, click here.