RV News
ASA Launches Latest Jensen Stereo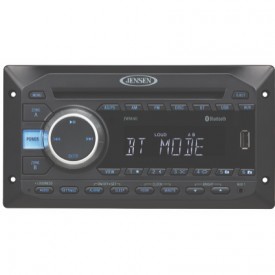 ASA Electronics has unveiled the Jensen JWM40.
This dual-zone wall mount stereo is the latest addition to our already extensive line of high-quality audio equipment.
The JWM40 strives to bring the luxuries of home entertainment to the campground. This stereo offers standard AM/FM tuning and presets, but music selection isn't limited to the nearest frequencies. Campers can play their own personal music library with the CD/DVD player or plug in their favorite device with the 3.5mm AUX A/V input or USB input.
The engineers at ASA have added Bluetooth connectivity to the JWM40, giving RV owners even more listening options. Now, they can enjoy unlimited listening possibilities by streaming their favorite tunes straight from their smartphone to the stereo.
EQ controls allow for an optimized listening experience. In addition to the 3.5mm AUX A/V input on the front of the stereo, the JWM40 has RCA AUX input and RCA A/V output on the rear of the stereo. For added functionality, the JWM40 has a built-in clock with an alarm and sleep timer. A wireless remote is included for convenience.
For more information, visit www.ASAElectronics.com.