RV News
Bank of the West is Bronze Sponsor for RVDA Con/Expo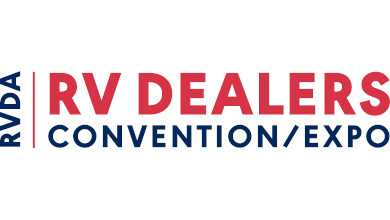 The RV Dealers Association (RVDA) announced that Bank of the West will return as a bronze sponsor for the 2022 RV Dealers Convention/Expo.  
The event takes place Nov. 7-11 at Caesars Palace in Las Vegas, and is sponsored by RVDA, RVDA of Canada and the Mike Molino RV Learning Center.
"It is good to have Bank of the West back as a sponsor with their strong commitment to industry education," said RVDA Convention/Expo Committee Chair Ryan Horsey, of Parkview RV Center in Smyrna, Delaware. "Having business relationships that extend into improving the overall level of training and business understanding is what separates 'doing business' from truly working as a team in business."
"We have a history of more than 20 years working with RVDA and its member dealers to deliver a successful convention and we are proud to continue that affiliation," said Michael Lax, executive vice president and head of RV Marine sales for Bank of the West. "We certainly value our relationship with RVDA and the opportunity to connect with dealers at the Expo. We look forward to it each year."
The annual RVDA Convention/Expo brings together dealers, manufacturers, suppliers and RV industry business partners for the premier dealer education and networking event of the year.  
To register visit www.rvda.org/convention.