News
Battle Born Batteries Charity Auction to Benefit Care Camps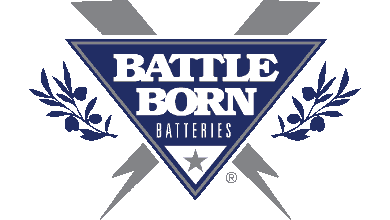 In early 2020, Battle Born Batteries first connected with Care Camps, a non-profit organization that hosts specialized camps for children diagnosed with cancer. Now, to benefit the charity after a tumultuous year, Battle Born Batteries is sponsoring a charity auction event, selling used open box components on its fundraising page.
The open box components have been used by Battle Born's engineering department for testing and will be sold as-is. Components will be advertised at a discounted rate. Listings will indicate if additional components or the item's manuals are missing, in addition to its original packaging. The item will be held for 24 hours, and if payment has not been received within 24 hours, the item will be re-released. The company also will have daily donation incentive packages of company swag available at different donation tiers, so it encourages participants to come back every day that the auction event is live.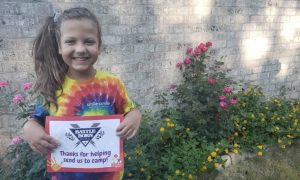 All proceeds raised from the sale of the auction items will be matched and donated to the nonprofit. As a 501(c)(3) organization, all donations to Care Camps are tax-deductible. Because of an ongoing donation from KOA, all of Care Camps's administrative costs are covered, so 100 percent of any donations made can go directly towards serving kids with cancer and their families. And people will have the option to contribute directly to Care Camps.
Battle Born Batteries will open the auction event at 9 a.m. PT, noon ET, on Monday, March 15, and close it at 5 p.m. PT, 8 p.m. ET, on Friday, March 19.
To view the auction items or to donate, click here.
Every oncology camp supported by Care Camps is specially designed to meet the needs of their participants and staffed almost entirely by volunteers to ensure that any funding they receive goes toward making the experience of every camper a generally positive one.
"Care Camps is grateful for the partnership of companies like Dragonfly Energy to help give kids fighting cancer the opportunity to experience the healing power of the outdoors," said Jennifer Mercer, the charity's director of development. "At Care Camps, kids with cancer and their families find hope, healing, and happiness in the great outdoors. These kids deserve the chance to forget about the cancer and just be a kid again, and the proceeds from this auction will bring smiles back to so many of these precious faces."
Care Camps was established in 1984 by the Kampgrounds of America (KOA) Owner's Association.