News
'Big Three' RV Makers Pull Out of Elkhart Open House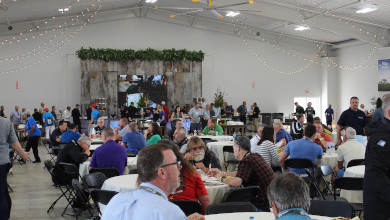 Scene from a past Open House Week.
THOR Industries, Forest River and Winnebago have all announced that they will be withdrawing their participation from the Elkhart Open House, planned for Sept. 21-25, citing COVID-19 concerns.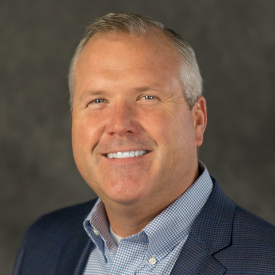 "We are very blessed as an industry right now, but right now social gathering is not encouraged," BobMartin, CEO of THOR, told RV PRO Wednesday morning. "We felt we had a social responsibility to our employees and dealers to keep them safe. We got some good feedback from our dealer survey, some felt they could come while other expressed some hesitancy. We had a presidents' meeting yesterday of all the divisions and agreed this was the right thing to do. We will take a year off and will be back next year."
With not having the event to prepare for, Martin expressed they can keep their focus on production. He added, "Our dealers are getting to the point where they need product. Open House is a huge event and is put on by a lot of people. It's one less thing to worry about. We can keep getting product ready and find alternative ways to show product."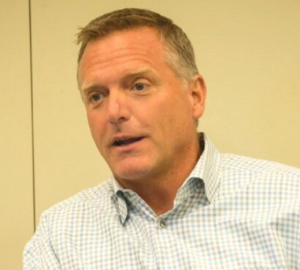 Michael R. Terlep, president of Coachmen RV, a Division of Forest River Inc., said, "While this decision was very difficult to come to, not only because of the business aspect but also because of the relationship building that takes place during the event with our valued business partners, we concluded that it was the responsible course of action to take. Our focus is on the health of the people we work with and the community we serve in. We very much look forward to reconvening the Expo in 2021."
Forest River said it deeply values the safety of its employees and dealer partners, and after reviewing results of a survey it sent to their dealers and analyzing potential modifications to the event, they felt they could not safely maintain CDC guidelines while at the same time host an event that would be worthwhile for their dealers.
Forest River said it will work with their dealers to offer safe alternatives like videos/images of products, including live video walkthroughs where applicable to get the latest product enhancements for the next model year to their dealers.
Indiana was a state that had hoped to be completely back in business by the Fourth of July holiday, according to a plan laid out weeks ago by Gov. Eric Holcomb. But certain counties, including Elkhart County, saw a resurgence of the virus that has stubbornly not gone away.
Just Tuesday, The Indiana State Dept. of Health said that it remained concerned that the number of COVID-19 cases and the percentage of test results coming back positive continue to rise.
Earlier this week a team from the Centers for Disease Control and Prevention were in Elkhart County, investigating why the virus there is continuing to spread unlike certain other areas. That task force is expected to present its findings next week.
The Open House is typically one of the largest annual events in the RV industry. The Hershey Show, another large event put on by the Pennsylvania RV & Camping Association, is usually held just before the Expo in Elkhart. Organizers cancelled this year's Hershey Show in late June, the first time that show has been cancelled in its 53-year history.