RV News
Bill and Kristin Fenech Add to Mike Molino RV Learning Center Donation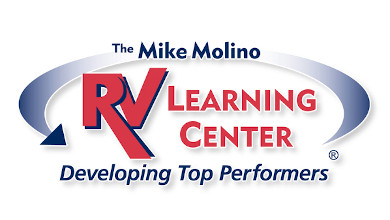 Bill and Kristin Fenech have increased their personal donation to the Mike Molino RV Learning Center by $10,000, bringing their total lifetime contribution to $82,500. Bill Fenech is co-owner of RV manufacturer Brinkley RV Co and a longtime RV industry executive who has also spent time in the marine world. The couple began their support of the RV Learning Center in 2004.
"The Fenechs' generous contribution shows their commitment to the role of education in the future of our industry," said RV Learning Center Chairman Jeff Pastore of Hartville RV Center in Hartville, Ohio. "Their continuing support helps secure affordable education for our dealership staff now and for years to come."
Donations to the RV Learning Center fund online fixed operation training and certification programs for parts and service management personnel. These charitable gifts also provide support for webinars, essential publications, and continuing education provided during the Recreation Vehicle Dealers Association (RVDA) Convention/Expo.