News
Bish's RV Names Jayco's Mark Lawson Sales Rep of the Year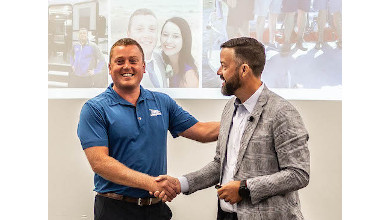 Mark Lawson, left, and Troy Jenkins
Bish's RV, a chain of RV stores with locations in four west-central states, announces that Jayco regional sales rep Mark Lawson is its sales rep of the year.
For his award, Lawson and guest will accompany Bish's RV during its annual employee incentive trip in December. The 2020 destination is Hawaii at Mauna Lani Luxury Resort. Asked why Lawson was chosen, Troy Jenkins, president of Bish's RV, said it was because of his work ethic and dedication and that Bish's relationship with Jayco, is as "strong as it ever has been."
"Mark Lawson embodies what a true dealer/manufacturer partnership should be. He's dedicated to helping our products," Jenkins said. "We work with many RV brands and reps in multiple states and Mark sets the bar by which we measure. Thank you, Mark, for your work and dedication to Bish's RV."
Lawson said he was surprised when he received the award. He thought he was at Bish's Meridian, Idaho, location to do training at the dealership.
When accepting the award, Lawson said, "I really believe in what you do, and it means a lot to me." Jenkins responded that "(Lawson has) become what we want to see a lot of other reps become."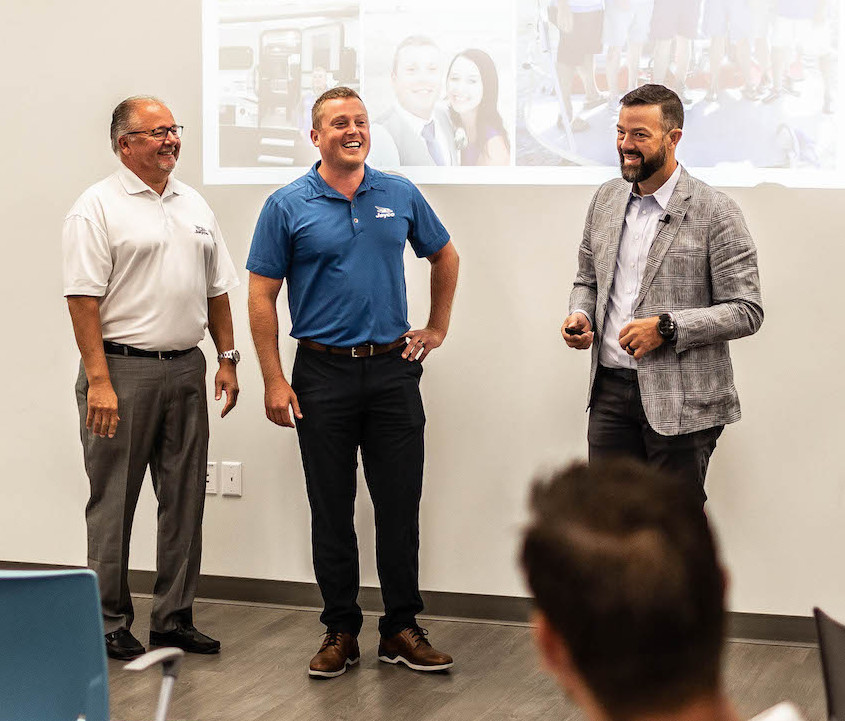 Brad Whitehead, general manager of Jayco's towable division, made a special trip to be present when Lawson received his award. Whitehead recognized Lawson as an asset to Jayco, saying, "Lawson goes above and beyond for each of his clients. He exemplifies the values that go into making the Jayco difference."
Whitehead also credited Lawson's efforts for building such a strong relationship between the manufacturer and the dealership.