RV News
Black Book Integrates Data with Loan System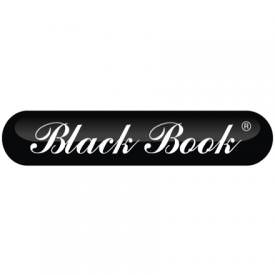 Black Book will be integrating its vehicle valuation data with GOLDpoint Systems, a loan origination system utilized by auto lenders across the U.S.
GOLDpoint's suite of loan management software includes Loan Origination, Loan Servicing, Accounting, Imaging, Custom Reporting, and Internet Portals for dealers and customers. This suite will now include accurate vehicle valuation data from Black Book.
The expansion of Black Book valuation data throughout loan origination systems such as GOLDpoint's allows lending decisions to be made in less time and with lower costs, thus accelerating the approval process. These operational efficiencies, combined with the risk management benefits offered by Black Book insight, helps auto lenders remain ultra competitive and focused on profitable growth opportunities.
The combination of Black Book data and GOLDpoint Systems will particularly benefit members of the American Financial Services Association. The integrated interface will provide access to not only used car/light truck vehicle values dating back to 1981 models, but also the specialty markets as well, including RVs and campers.
"Today's leading loan origination companies leverage tools and resources that provide smarter and faster decision-making, along with profit-enhancement potential," said Jared Kalfus, executive VP of revenue at Black Book. "Our innovative data-driven intelligence platforms, combined with the most seasoned industry editorial experts, positions our valuation insight at the forefront of the industry to benefit companies like GOLDpoint and their customers."
"In addition to data accuracy, efficiency and speed of approval can greatly impact our lender and dealer customers' ability to compete and realize larger profit potential," said Glen Twede, VP of sales and marketing at GOLDpoint Systems. "With Black Book vehicle value data fully integrated into the loan origination system, lenders can reduce application errors and streamline the entire approval process for clients entering their portfolio."