RV News
Black Book: Wholesale RV Values Continue Climbing, But More Slowly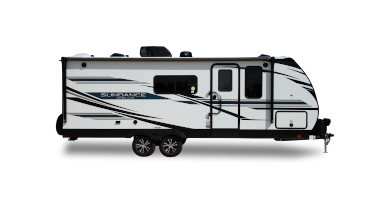 Wholesale towables are selling for nearly 30 percent more than a year ago.
"The values of used RVs sold at wholesale auctions rose across the board once again last month, but the increases were less than we have been seeing recently," said Eric Lawrence at Black Book, in his most recent monthly report. "It's likely that supply is finally catching up with demand, especially on the new side, where factories are producing record numbers of vehicles every month.  Auction volume dipped once again, probably due to dealers holding on to their trade-ins."
Taking a closer look at the markets, we see that the average selling price for motorized units was $69,157, which is up $534 (0.7 percent) from the previous month.  Towables came in at $23,654, up $478 (2.1 percent) from last month.  One year ago the average motorhome sold for $51,574 and the average towable unit brought $18,331.
Auction volume was down for all market segments: motorhomes decreased 11.3 percent while towables dropped 2.5 percent.
The average age of motorhomes was 11 years old (2010), and towables was six (2015).