News
Black Book: Wholesale RV Values Dip with the Thermometer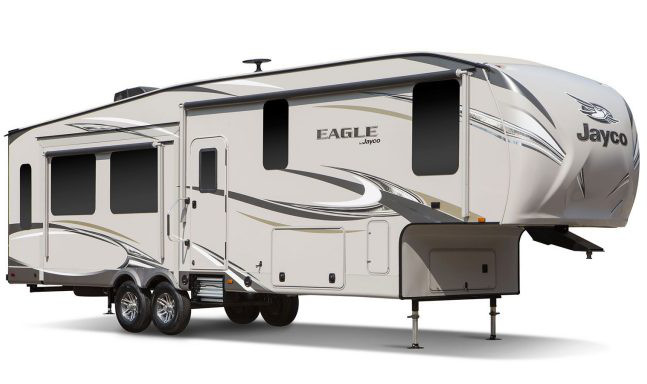 Fifth wheels are showing strong growth.
"The values of used RVs sold at wholesale auctions declined a bit last month after a period of atypically strong performance," said Eric Lawrence at Black Book, in his monthly report. "Although prices dropped across the board, they are still very high by historical standards.  The big question here is if new production is finally starting to catch up with demand, taking some pressure off used, or was this dip an anomaly caused by seasonal factors?"
Taking a closer look at the markets, the average selling price for motorized units was $55,072, which is down $4,995 (8.3 percent) from the previous month. Towables came in at $18,191, down $1,155 (5.9 percent) from last month. One year ago, the average motor home sold for $42,633 and the average towable unit brought $15,253.
Auction volume was lower: motorhomes decreased 10.5 percent while towables dropped 10.1 percent.
The average age of motorized units was nine years old (2012), and towables was seven (2014).