News
Blog: Dealing with Online Reviews – Good and Bad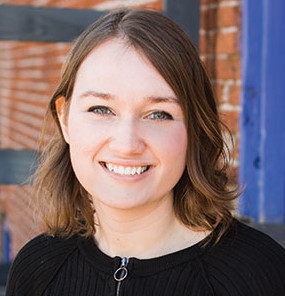 McCarthy
Online reviews have become a major part of the customer purchasing journey. In-person shopping has been limited during the pandemic, which means that reviews may be even more important. A recent study found that 87 percent of consumers read online reviews for local businesses in 2020. Only 48 percent of consumers surveyed would use a business with a rating lower than 4 stars.
The RV industry is no different. Consumers rely on reviews of dealerships and manufacturers to make a purchase decision. With this in mind, it's important to start evaluating your own online reputation. It's normal for your business to have some negative reviews, but you shouldn't disregard them.
If you find negative reviews or feedback about your business, here's how you should address it.
Create Responses for Positive and Negative Reviews
First, think about how you can create a uniform response strategy. This is helpful in establishing consistency within your customer service department. One of the best ways to ensure this is to use a thoughtfully crafted template. To avoid seeming too "templated," you might want to brainstorm 2-3 different responses for positive reviews and 2-3 responses for negative reviews.
Sample Positive Review Response
A response to a positive review might go something like this:
Thank you for your feedback! We are so glad to hear you had a positive experience with BUSINESS NAME. We always strive to provide the highest level of service, and we appreciate you taking the time to share your thoughts.
Sample Negative Review Response
A response to a negative review should be calm and empathetic, neither confirming the details nor trying to argue against them. Simply acknowledge the customer's perception of the situation and ask them to contact your company to further discuss the issue. For example:
Thank you for providing feedback. We always regret to hear of any negative experiences, and we have shared your comments with our customer service team. If you would like to discuss this further, please call 800-555-1234 and a member of our team will assist you.
Respond to The Most Recent Reviews
Once you have your templates finalized, start responding to the most recent reviews. A good rule of thumb is to only go back a few months. If you start responding to older reviews, the reviewer will be notified (depending on the platform) and may become upset again.
Create a Review Response Strategy for the Future
While it's unwise to try to respond to old reviews, you should be creating a strategy for the future. The best-case scenario is to respond to each and every review – even the ones where the reviewer just left a star rating without any comments. If this is not feasible, at least respond to every negative review and try to respond to detailed positive ones. The worst situation would be to have a bunch of negative reviews with no response.
What If I Have Mostly Bad Reviews?
If you're in a situation where the majority of your reviews are negative and it's affecting your average star rating, there are a few tactics you can use to fix it.
Encourage satisfied customers to share their feedback
Whenever you receive positive feedback internally, ask the customer if they are willing to share their feedback on one of your platforms. It's best to ask about one platform per customer; asking for too much might deter them from posting at all.
Also consider sending a follow-up email with every purchase or providing customers with a thank you card that includes your social channels. This makes it easy for clients to know where they can share feedback.
Flag Unfair or Spam Reviews
Go through your reviews and see if there are any that violate that platform's review policy. For most platforms, reviews that are explicit, defamatory, or manipulative are not permitted.
If someone makes a defamatory statement in a review, you may have legal grounds to request removal. Unfortunately, some platforms don't respond to removal requests on the grounds of defamation unless you have a court order.
Do not rely on flagging reviews for removal as the only way to manage negative feedback. In many cases, it's easier to respond rather than requesting removal.
Work with Customers to Resolve Their Concerns
Lastly, if you have recent reviews from customers you can identify, try reaching out to them to fix the negative situation. If you turn their experience around, they might consider editing their bad review.
Negative Reviews Are Not the End of Your Reputation
Although it's never pleasant to receive negative feedback, the truth is that a few bad reviews with professional responses will actually improve your online reputation. Consumers know that no business is perfect. If they see nothing but positive reviews for your brand, they will doubt the reviews' legitimacy and won't trust the good things your customers are saying.
At the end of the day, don't sweat a few bad reviews. Do the best you can to respond professionally and fix the situation. Importantly, use the negative feedback to evaluate where your company can improve.
Finally, start encouraging your satisfied customers to leave reviews. The best long-term defense against bad reviews is to actively build up your reputation with positive customer feedback.
Corinne McCarthy is an SEO & Online PR Specialist at Web Talent Marketing, a full-service digital marketing agency. She has worked with clients in a variety of industries to increase their organic search presence and monitor their online reputation.