News
Blog: Do You Need a Blog for Your RV Dealership Website?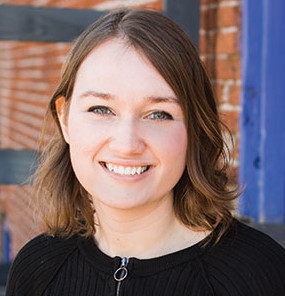 McCarthy
There's no doubt RV dealers need a website to stay competitive in today's digital world, but is it worth the effort to write and maintain a blog too? Does blogging still work for digital marketing, or is it an old, outdated tactic?
The short answer is that blogs can be valuable. But that doesn't automatically mean you should start one. You need to consider how blogging would fit into your current digital marketing strategy. You also need to know how to effectively utilize your blog to attract leads and close sales.
A common mistake businesses make when blogging is to write exclusively about themselves – promos for new products and services, company news, press releases and other brand-specific content. While this information can be helpful in qualifying your dealership, it may not help funnel new users to your website.
Understanding the Conversion Funnel
To understand blog strategy, it's helpful to look at the user conversion funnel. This is the path a consumer follows as they research and eventually purchase a product or service. Generally, there are four stages in a consumer's purchasing journey:
Awareness
Consideration
Decision
Advocacy
Awareness is the stage at which a consumer is just becoming aware of a problem or need that your product can fulfill. They are gathering more information about this problem/need so that they fully understand it.
Consideration is when consumers begin to search for a product or solution. They will start their search broadly to get an idea of the different options available to them.
At the decision stage, consumers are narrowing down their options and zeroing in on a few specific brands. They will search for comparisons of different brands and look for product/service reviews. The decision stage ends in a purchase.
Advocacy comes post-purchase. This is when your current customers start to advocate for your brand by sharing about their positive experience, referring friends, leaving reviews, etc.
We can also conceptualize the conversion funnel more broadly as top of the funnel, middle of the funnel, and bottom of the funnel:
Awareness corresponds to the top of the funnel
Consideration is firmly in the middle of the funnel
Decision can be mid to bottom of the funnel
Advocacy is bottom of the funnel
How Does the Conversion Funnel Tie into Blog Content?
You can base your entire blog strategy on the conversion funnel, mapping specific topic ideas to different stages. To do so, you'll need to think like your customers and consider what their thought process might be as they search for an RV. It's helpful to create one or more buyer personas – a fictional person that represents a certain segment of your audience.
Once you have an idea of who your customer is, consider what information they might need to make a purchase. What questions do they have? What features are important to them? What made them realize they want an RV? Why should they choose you over a competitor?
Write down all of the information and questions you can think of, then use that to start brainstorming blog topics. You can categorize topics according to the different stages of the conversion funnel.
Does a Blog Fit into Your RV Dealership Marketing Strategy?
A blog can be a great tool for an RV dealer's marketing strategy, but how do you know if it's right for your business? Here are some things to consider before you start a blog:
Current Website Capabilities
Is your current website set up for a blog? If not, is there room in your budget for the web development required to add one?
Employee Bandwidth and Capabilities
Do you have employees with a background in writing and the bandwidth to produce blog content regularly? Or do you have time to write the blogs yourself?
Alternatively, you can outsource blog writing to a freelancer or content agency. An agency may even be preferable since most agencies employ professional writers with knowledge of search engine optimization (SEO).
Writing and Publishing Schedule
Can you stick to a consistent writing and publishing schedule every month? Keep in mind that consistency and quality are more important than frequency.
Competitors
Are your competitors blogging? If so, starting your own blog is a chance to keep up with them and even gain some of their traffic. If not, this is a great opportunity to get ahead of the competition.
Ready to Start Blogging?
If you've decided that a blog does make sense for your RV dealership, be prepared to spend a lot of time up-front researching and writing. Keep in mind that your topics should appeal to your target audience or buyer personas.
Think like the customer. Write content that you would genuinely find useful in your hunt for a new RV. If used strategically, a blog can generate leads and even create loyal customers.