News
Blog: New RVAA President Embraces Change Ahead
This article is from our older website archives. Some content may not be formatted or attributed properly. Please
Contact Us
if you feel it needs to be corrected. Thank you.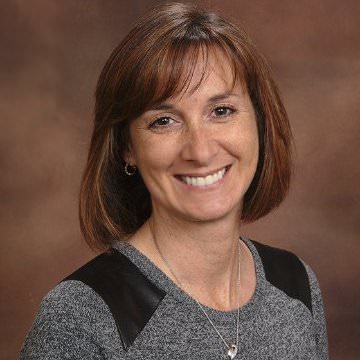 The following letter from new RV Aftermarket Association President Susan Carpenter was sent to Association members in a newsletter.
"Greetings RVAA Members!
"I am honored to be your new RVAA Board of Directors President! It is my pleasure to be in the company of such a dedicated Board of Directors who will be returning to RVAA as well as the new directors joining us this year.
"RVAA is built on a solid foundation of loyal and dedicated members, like each one of you, who have led to the successes we have had these past forty-one years. Change is inevitable for us all and RVAA is no exception. We embrace the opportunity to continue to grow and change as we proceed with our next two years.
"We extend our thanks and appreciation to Jim Stark for his past two years serving as our President as well as our outgoing board members. Jim will be remaining on the Board as our Past President to extend his experience and guidance. We are looking forward to rolling up our sleeves and diving into our new year together as a team of dedicated members!
"Hello Canada! We had a record-breaking attendance for our 41st Executive Conference! We were thrilled to host our first conference on Canadian soil in beautiful Vancouver with registration of 270! RVAA's Canadian members welcomed all of us to their beautiful country and we understand why you call this land your home!
"Our RVAA meetings were held for the second year in a row over a three day period which has enabled us to offer additional meetings to be scheduled during the conference. Our annual Business Luncheon on Wednesday and Awards Luncheon on Thursday were well attended as always!
"The Education Committee provided us again with a great lineup of six dealer council panelist guests for an open Q&A session during our Business Luncheon on Wednesday. Our special thanks and appreciation to our Dealer Council guest attendees for their generosity in sharing their time with us at the conference and also participating with individual meetings with members. We also salute our Education Committee for their great support in continuing this excellent tradition of coordinating/inviting our Dealer Council guest representatives to our annual conference!
"We also brought back for the second year in a row our "Member Segment Breakfasts." Our Agents, Suppliers and Distributor Members joined together within their individual groups to review/discuss over breakfast a selected group of survey questions relevant to our industry. Our RVAA Board of Directors had also participated in responding to these questions during their Strategic Planning meeting this past June and felt this would be an excellent survey to extend to our members during the conference. Marketing Committee will be providing the results of the surveyed questions in our October newsletter. Following are the survey questions that were asked of our members during the breakfast meetings:
What are the three most important issues facing the industry?
What are the three most important issues/challenges you are facing as a company?
Why is your company a member of RVAA?
If you could change one thing about RVAA, what would it be?
If your company is a member of RVDA and/or RVIA how, in your opinion, does RVAA differ from these other fine trade associations?
"After the conference, we sent out an electronic "post conference survey" questionnaire that provided us with a guidepost of how our conference went for everyone this year in Vancouver. A total of seven (7) questions were asked of our members such as: "Did you find the pre-conference webinar helpful," "Did you have an adequate amount of requested appointments," "How was your overall conference experience," "How was your experience at the Pinnacle hotel," "How about next year's conference location" (Chicago)? The overall conference experience received 91 percent above average scoring, next year's conference location received 92 percent above average/average scoring, just to highlight. Our Marketing Committee will be providing a detailed report in one of our upcoming fall e-newsletter issues. If you did not have a chance to participate/submit your survey, your input is important and valued.
"Stay tuned as we have a number of new initiatives to keep you informed of and, as always, we welcome your valued input and feedback. As I shared at our conference this past August, please become involved in RVAA as your schedule allows.
"In keeping with our tradition, the announcement for our 2016 RVAA Executive Conference location was shared at the conclusion of our Awards Luncheon. We will be hosting our Executive Conference at the Downtown Chicago Loews Hotel. Our RVAA Board of Directors also held their Strategic Planning Meeting at the Chicago Loews this past June and they can personally testify it will be an outstanding venue for our conference next year!
"Don't forget to stay informed with our monthly updates. Our best to you and your team members for continued success with your company throughout our fall season."