News
Blog: OEMs Should Beware of the Costs of Cutting Corners on Solar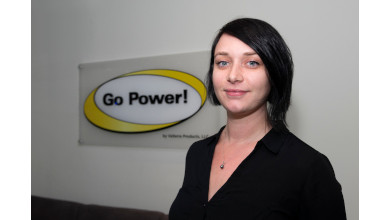 Mitic
Demand for RVs continues to grow. While people may be more excited than ever to hit the road, they do not necessarily want to stay on the grid. The RV Industry Association estimates more than 500,000 new RVs will hit the road this year. Whether RV buyers want a vehicle suited for glamping or are planning on working remotely long-term, they need a way to power electronics – making solar power a popular feature request.
RV manufacturers competing for this new business know that price, quality and reliability are major differentiators for prospective RV buyers. At the same time, incorporating the technologies that today's buyers demand comes at a higher cost. In order to maximize profits, some manufacturers are installing inferior solar panels and other power system components solely based on their price point. But the reality is these manufacturers may be damaging their brands – and even their bottom lines.
Not All RV Solar Panels are the Same
Of the two types of solar panels commonly used in RV applications – rigid and flexible – rigid panels are much more common. They are built using a frame surrounding tempered glass that covers the solar cells. Rigid panels are very durable and typically come with a longer manufacturer's warranty. Some cheaper, imported panels are built using partial or cut solar cells. While the price point may be attractive, these panels are much less efficient. Panels built with full, complete solar cells will perform better and are worth the additional upfront investment.
Low profile, or "flexible," solar panels are also becoming increasingly more common. As an evolving technology, there are different ways of constructing these types of solar panels, which can impact performance and reliability.
Cheaply made, imported "flexible" solar panels use non-flexible cells that crack easily. This increases the frequency of hot spots on the panel, which can cause fire or severe damage to the vehicle it's installed on. Some solar panel manufacturers install a mesh around their non-flexible cells. This mesh doesn't keep cells from cracking –instead, it routes power around the broken cells. This 'band-aid' solution still results in a performance loss that can worsen over time.
A better solar option is one that is built using flexible solar cells on a full copper backing. This makes the panels much more resistant to cracking, while also allowing power to route around any cells that could become damaged.
Size Doesn't Matter for Output and Wattage
Not all same-sized panels are rated for the same output or efficiency. RV manufacturers should seek panels with the highest rated wattage for their size. These panels have more power in a smaller footprint, weigh less and are easier to handle and install.
In addition, the OEM should carefully consider the solar panel provider's claims of wattage/power output. Some panel providers only document a maximum potential output for their panels, and not the minimum. Knowing both the minimum and the maximum output provides assurances on system performance for all stakeholders: OEM's, dealers and ultimately, the end-user.
Price Is Just One Value Factor
For RV manufacturers, price is only one consideration when choosing a solar panel manufacturer. Aggressive pricing can contribute to overall margins, but those margins can quickly shrink if panels don't perform properly, manufacturer support is not readily available or RV purchasers are dissatisfied with their solar solution.
Aside from panel quality and warranty, RV manufacturers should consider the following when selecting a solar panel partner:
Customer service and technical support – How quickly does the panel maker respond to RV manufacturers' queries? Do they provide installation training and certification for RV manufacturers? How strong is their post-sales tech support?
Dealer network strength – Does the panel maker have professional, trained dealers to support the RV manufacturer's customers? Does the dealer network provide adequate coverage across North America? Does the panel maker provide complete solar solutions, or only manufacture and distribute panels?
Reputation – How long has the panel manufacturer been in business? How many panels have they shipped? Do their products receive good reviews from RV owners? What is the feedback on their technical and warranty support?
Product origin – Given a choice, many RV owners should opt for North American technology for their vehicles. Domestic RV solar products are purpose-built for North American weather conditions and to deliver years, and thousands of miles, of trouble-free operation.
The RV market is highly competitive, and manufacturers are looking for every edge to win new business. By choosing the highest-quality products available – including solar panels –RV manufacturers can deliver improved performance, reliability and customer satisfaction.  That's a difference that manufacturers can see on their bottom line.
Eva Mitic is marketing manager for Go Power!