RV News
Blue Compass RV Uses SuperShow to Debut Rebranding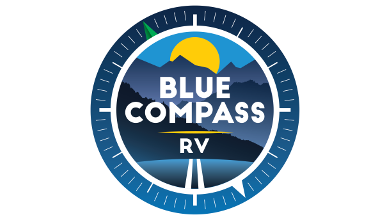 Blue Compass RV celebrated its announced rebranding by starting with Blue Compass RV Tampa (previously RV One Superstores Tampa).
It's the first step in what will be a series of renovations for all locations across the U.S. to now feature unified branding and logos.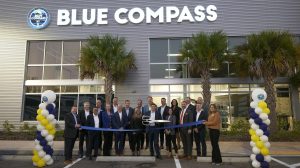 The rebrand was announced in late 2022, in which all of its more than 100 dealerships across the country will be under the Blue Compass RV umbrella. Also, each store location will receive both an interior and exterior upgrade.
"We are on the heels of our rebrand announcement and cannot wait to begin showcasing the unified Blue Compass RV brand to our consumers," said Blue Compass RV Founder, CEO and President, Jon Ferrando. "We are excited to kick off our rollout of nationwide rebrands in 2023 with the rebranding of our flagship store in the Tampa market here in our company's home state of Florida at the same time of the Florida RV SuperShow, one of the largest RV shows of the year."