RV News
Blue Ox Announces New Fifth Wheel Lineup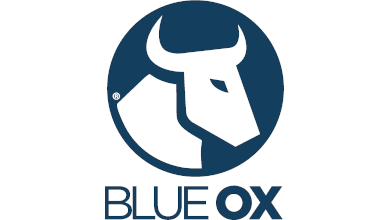 Towing products manufacturer Blue Ox Products announces a new lineup of Fifth Wheel Hitches and Accessories.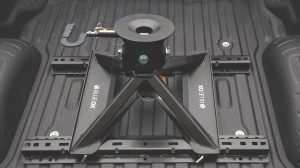 No adapters are needed for the company's new BXR Series 5th Wheel models, it said. The BXR2100 5th Wheel Hitch connects to a 2-5/16-inch Gooseneck with a 21,000 gross towing capacity and 5,000-pound vertical load limit. The BXR2410 5th Wheel Hitch connects to industry standard rails, 24,000 gross towing capacity, and 6,000-pound vertical load limit.
Both designs feature a funnel-shaped hitch head that helps to guide the kingpin into place, reducing the rate of false hookups and trailer drops and 360-degree nesting around the kingpin. Features include a dual articulating head: front, back and side to side; lightweight two-piece designs weighing 122 pounds total; adjustable height at 17 inches, 18 inches and 19 inches. Both models have been tested for safety in accordance with SAE J2638.
"With our unique design, we not only provide one of safest hitches on the market but also one that is simple and easy to use," said Paul Choquette, director of operations.
"Traveling the country talking with our dealer partners, we've been continually asked when we would bring Blue Ox brand quality to the fifth wheel market," said Mike Hesse, CEO. "We listened to the wants and needs of our customers and applied those in designs and tests for our new hitches. The new BXR series brings the same high-quality manufacturing customers expect from Blue Ox; our team could not be prouder in helping a new segment of RVers on the road to adventure."