News
Boat Demand Stays Strong While Inventory Shortage Persists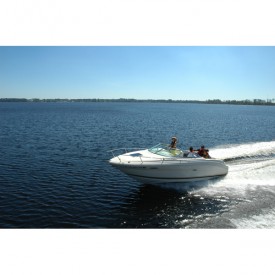 Dealer sentiment on current conditions remained strong in November, according to a new survey that polled 57 retailers about monthly conditions, though it ticked down to 81 from 85 in October.
The 3-5 year outlook also dropped to 66 for the month, versus the 70 reading in September, but has fluctuated more dramatically (the reading was 59 in August), reflecting strong retail demand against an uncertain economic backdrop, according to the Pulse Report, a survey conducted by Baird Research in conjunction with the Marine Retailers Association of the Americas and Trade Only Today.
Click here to read the full story from Reagan Haynes in Trade Only Today.
"Replenishment," wrote one respondent to the survey when asked what is not working for business. "Due to large quantities of ordered boats over the summer, inventory restocks are virtually non-existent."
Those shortages carried over to parts and accessories, according to some.