News
Boat Registrations Jump 44 Percent Year-Over-Year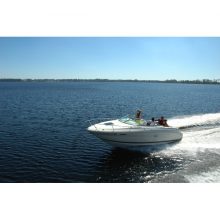 Boat registrations soared in July, rising 4 percent year-to-date in all categories, and 25 percent year-over-year.
Registrations jumped 44 percent year-over-year in the main categories, according to Statistical Surveys Inc., which tracked data from 22 early-reporting states – accounting for around 43 percent of the U.S. market.
"I think this is what we were hearing out in the field – unreal," SSI sales director Ryan Kloppe told Trade Only Today. "It is only 22 states though. We are still having issues (obtaining data from states that typically report early). We had COVID closures, and when you throw a bunch of registrations in there … now have influx of boats being registered, so we have some states that are being backlogged."
States like California, Minnesota, New York, Tennessee and South Carolina, which normally report early, were excluded from July's data, said Kloppe.
Click here to read the full story from Reagan Haynes in Trade Only Today.