News
Boat Sales Picking Up Steam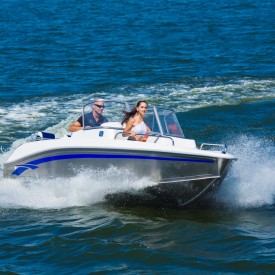 Comparing boat sales from this past April to the same month in 2020, when strict lockdowns caused the widespread closure of boatbuilders, would seem to be skewed.
However, the preliminary data from to Statistical Surveys – a Michigan firm that tracks new-boat registrations – showed the boat-buying trend that skyrocketed in late spring and early summer last year has not waned in the slightest and is seemingly picking up steam.
Registrations in April were up 86 percent in the main powerboat categories and 47 percent on a year-over-year basis in those segments. The numbers, representing 33 states, approximately 59 percent of the U.S. boating market, are sure to rise as more data come in.
For the month, registrations for all categories were up 81 percent to 26,795 units. Industry registrations were up 55 percent YOY with 80,305 boats sold for all of 2021.
As for units sold, personal watercraft soared: PWC sales totaled 7,169 units for the month (from 3,979), an 80 percent jump. PWC sales are at 19,980 for the year, up 96 percent on a YOY basis.
Click here to read the full article from Jeff Moser in Trade Only Today.