News
Broadmoor RV Challenges Other Businesses to Fundraise for Special Olympics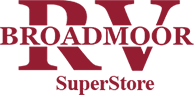 This report from Yaktrinews in Washington highlights the charitable giving of a Pasco, Wash., RV dealership.
It was an eventful weekend for the Special Olympics of Washington. Not only did they host their fall sports clinic, but they also received $85,000 in donations.
Broadmoor RV has been donating funds to local charities for years. Lately, they decided to stick with the Special Olympics of Washington.
"This is a good, solid program and it helps, really helps a lot of people," said John Ramsey, owner of Broadmoor RV.
When the pandemic arrived, the Special Olympics of Washington was forced to postpone in-person events. Instead, they sent out over 6,000 at-home training kits to athletes across the state.
Click here to see the full report from Yaktrinews.com in Kennewick, and Yakima, Wash.