RV News
Brown & Brown Enters Agreement to Acquire New England MGA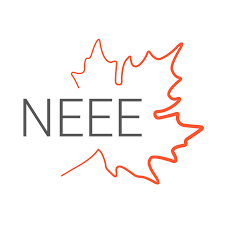 J. Scott Penny, chief acquisitions officer of Brown & Brown, with Ralf H. "Goober" Schaarschmidt II and Todd Wood, owners of New England Excess Exchange (NEEE) announced that Bridge Specialty Group has entered an agreement to acquire the assets of NEEE.
The transaction is expected to close in August 2023.
Established in 1981 in Vermont, NEEE said it has grown to become a leading wholesale MGA (managing general agent), providing commercial and personal lines insurance solutions for qualified independent retail brokers throughout the New England, Tri-State and Mid-Atlantic regions.
NEEE will continue to operate from headquarters in Barre, Vermont, under the operational leadership of Wood. Schaarschmidt will continue to advise NEEE and provide guidance on strategic projects for Bridge Specialty Group. NEEE will report to Steve Boyd, president of Bridge Specialty Group.
"We are excited to welcome the New England Excess team to Bridge Specialty Group," Boyd said. "The legacy of providing innovative insurance solutions to their retail broker partners is aligned with our strategy and meaningfully expands our capabilities and footprint in the Northeast. This will allow us to further forge key partnerships and collectively unlock new business opportunities."
Schaarschmidt said, "I am incredibly excited about this next phase for the New England Excess team as we join Bridge Specialty Group. From my parents establishing the firm in 1981 to today, New England Excess has focused on fostering mutually beneficial relationships with our employees, carrier partners and retail agent partners. We are confident that, as part of Bridge Specialty Group, Todd and the team will continue that focus while creating innovative insurance solutions for our customers."