News
Campers Inn Acquires Arizona's Little Dealer Little Prices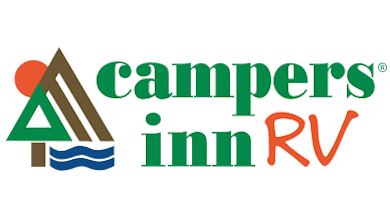 Campers Inn RV recently announced that it was planning on expanding to the western United States, and this week took its first step with its purchase of Little Dealer Little Prices' three Arizona locations: in Mesa, Phoenix and Prescott Valley.
The new locations give Campers Inn RV 33 dealerships across the U.S.
Little Dealer Little Prices is the first dealership group that Campers Inn RV has purchased in the Western region.
"We are honored to have Little Dealer Little Prices join the Campers Inn RV family as we begin our westward expansion," said Jeff Hirsch, president and CEO of Campers Inn RV. "I have a lot of respect and admiration for what the Sampson family has built over the past 50 years. When we talk to a dealer principal that is considering having their dealership join forces with Campers Inn RV, it is important to be able to trust each other's word – where a handshake is as good as any written agreement. When we shook hands on an agreement, we were both committed to turning that into reality without any false pretenses. That is how we do business and that is how Debbie, and her family, does business."
The LDLP leadership team will be staying on with Campers Inn RV in order to help the combined company grow in the west. Debbie Brunoforte will be Campers Inn RV's regional vice president of the Western region, and she will be charged with the growth in this part of the country.
"Over the years I've watched in awe as Jeff and Ben have grown Campers Inn RV into one of the largest dealership groups in the nation. I'm honored to have our family join the family-owned and operated Campers Inn RV," said Debbie Brunoforte, owner of Little Dealer Little Prices. "Together, we will enter a new phase of expansion throughout the western United States. I'm personally excited to become part of the executive team that will lead this growth. And I invite other dealers to join us on this exciting journey by sending a message to Jeff or Ben at jhirsch@campersinn.com or bhirsch@campersinn.com."
Little Dealer Little Prices was founded in 1966 by Roy and Vivian Sampson under the name Arizona State Trailer Sales using the slogan "little dealer, little prices." They soon became so popular for their tagline that they changed the dealership name.