RV News
Campers Inn Acquires Forrest Marine & RV Center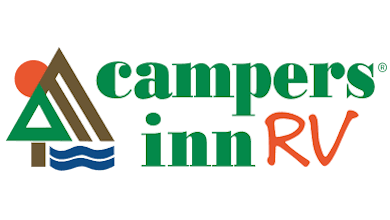 Jacksonville, Fla.-based Campers Inn RV, which claims to be the nation's largest family-operated RV dealership group, has acquired Forrest Marine & RV Center in Tyngsboro, Mass. The dealership will remain under the name Forrest Marine & RV Center as it transitions into the Campers Inn RV organization.
"We are pleased to bring such a long-standing, reputable RV dealer into the Campers Inn RV dealership group to further our goal of being the RVer's trusted resource across the U.S.," said Jeff Hirsch, owner/president, Campers Inn RV.  "As we are both family-operated dealerships, our values are well aligned, and I look forward to a smooth transition for employees and customers.
"Bruce Flanders and I have been a part of the New England RV industry and camping community since we were kids and our goal has always been to provide five-star service and quality products to help people find their away. And with the addition of the Jayco brand to our area retail offerings, it will be a win-win for Campers Inn RV and Forrest Marine & RV customers.
Forrest Marine & RV Center was founded in 1959 by two brothers, Robert and Richard Boulanger. When they retired in 2006, service manager Bruce Flanders, who had been with the company since 1988, and his wife Sue purchased the dealership. Forrest Marine has since then transitioned into a Jayco-exclusive dealer with the Flanders family continuing to build on its reputation of a family fun and service-oriented dealership.
"When my wife and I were considering selling our dealership, it was important for us to sell to another dealer who is focused on the same family values and quality service we have worked hard to build and maintain over 60 years," said Bruce Flanders, owner, Forrest Marine & RV Center. "Campers Inn RV has been a long-standing reputable dealer in the region and more than fit the family values and top-of-the-line service requirements we demanded of a new owner. We know our customers and employees will be well taken care of, especially with Campers Inn RV's expanded network of dealerships, and look forward to watching them grow."
With this acquisition, Campers Inn RV will now have five locations in New England and 27 total throughout the Midwest, Mid-Atlantic and East Coast regions.