News
Campers Inn Acquires Ohio's Arbogast RV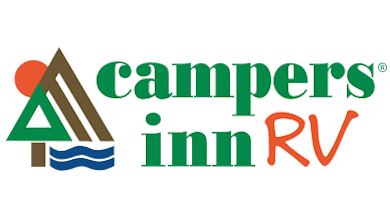 Florida-based Campers Inn RV, which calls itself the largest family-operated RV dealership group in the country, has acquired Arbogast RV Depot in Troy, Ohio.
The announcement was made by Haig Partners, which represented Arbogast in the sale.
"Working with Dave Arbogast has been a pleasure," said Jeff Hirsch, CEO of Campers Inn. "His RV dealership is well run and people-oriented, and it aligns well with our strategy to continue to expand our presence in the Midwest. In addition, the fit for both companies is excellent, and we will be able to carry on the people and customer-oriented culture that Dave believes in."
Arbogast RV has been serving the Troy and surrounding communities for more than 20 years. It is one of the largest RV retailers in the region and has been honored with numerous awards from each of its manufacturers, establishing itself as an RV industry leader.
Dave Arbogast, the owner of Arbogast RV Depot, said, "I needed an adviser to help me navigate these concerns, provide me with strategic alternatives, and guide me to a decision that met my objectives and preserved what we have built with Arbogast RV over the past 21 years. Kevin Nill, Alan Haig and the team at Haig Partners understood the complexities, emotions and desire to preserve a legacy and provided options for me to make the most informed decision. I could not be happier with the outcome and thank Kevin and his team and know that Campers Inn will continue to build on what we have started."
Arbogast RV Depot is the eighteenth RV dealership the team at Haig Partners represented nationwide.
"Sellers are experiencing strong profits, driving up the value of their stores at the same time there is strong demand from buyers who are looking to grow their footprint. This is driving growth in consolidation in the RV industry," said Nill, a partner with Haig. "In addition, many RV dealership owners recognize the RV retail business is changing and will require significant investment and innovation to compete successfully with larger consolidators. As a result, some dealers are considering an exit. From a valuation perspective, they are selling at a great time when earnings are incredibly strong."
Said Hirsch: "I want publicly to thank Dave for choosing a family-owned business to carry on his family's legacy and provide advancement for his employees. I also want to thank Kevin Nill and Haig Partners for not only allowing buyers and sellers to come together but for truly caring about the needs of all parties to ensure that everyone finds the win-win before, during, and after the sale."