RV News
Campers Inn COO is Tonight's Guest on RVing in New England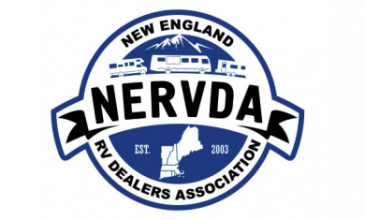 Florida-based Campers Inn RV made headlines this week with its purchase of Forrest Marine & RV Center in Tyngsboro, Mass.. The Northeast U.S. is well-known ground to the Campers Inn folks, as its first location opened more than five decades ago in Acton, Mass.
With the acquisition, Campers Inn RV now has five locations in New England and 27 total throughout the Midwest, Mid-Atlantic and East Coast regions.
Art and Fran Hirsch launched Campers Inn in 1966. Today it claims to be the largest family operated dealership in the country, and it's Art and Fran's sons who lead it: Jeff Hirsch as owner/president and Ben Hirsch as chief operating officer.
Ben Hirsch will be the guest tonight on RVing in New England, joining hosts Bob Zagami and John DiPietro. Hirsch will discuss this month's acquisition but also the company's business philosophy and values and its possible growth plans for the future.
RVing in New England is a Facebook Live program streaming at 7 p.m. ET every Wednesday, featuring movers and shakers in the RV industry.
Go to NERVDA's Facebook page to listen by clicking here.