News
Campers Inn RV Adds Three New Dealership Locations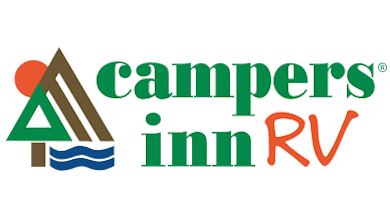 Campers Inn RV, which claims the title of nation's largest family-operated RV dealership group, announced it is opening three new dealerships as part of its nationwide expansion policy: in Collinsville, Illinois; Jacksonville, Florida; and Washington, Pennsylvania.
The Collinsville location is located off Interstate 255 on Highway 55 and is currently in operation. The Washington, Pennsylvania, location will be new construction, with an opening of a temporary sales center in early July. The Florida facility is actually a relocation of the company's St. Augustine store to a larger facility in southern Jacksonville.
"We are pleased to have been able to expand throughout our network as we continue to uphold our mission as the RVer's trusted resource for our customers and campers in the area or traveling through," said Jeff Hirsch, president/CEO of Campers Inn RV. "We are steadily continuing to add more dealership locations across all U.S. regions and build a strong network of support around our previously existing locations to continue to meet the demand of RVers as interest in this lifestyle continues to grow."
With its recent additions, Campers Inn RV is one of the fastest growing RV dealership groups in the nation. Since 2018, the company has acquired or built an additional 19 locations. With these locations, Campers Inn RV's holdings have expanded to 35 dealerships across 19 states.
It also achieved a noteworthy milestone in April when it announced its first expansion into the U.S. Western region when it acquired the three highly awarded Little Dealer Little Prices dealerships in Arizona. And earlier this month, it added another Midwest store with the recently announced acquisition of Dave Arbogast RV Depot in Troy, Ohio.
"We are tremendously excited about all three of these locations," said Ben Hirsch, COO of Campers Inn RV. "The new location in Jacksonville solidifies us as the largest dealer in the area for sales, service and parts, and we believe this new location will benefit our customers greatly. In addition, the locations in Pennsylvania and Illinois will continue to allow us to serve our customers' needs throughout the U.S. We also look forward to expanding our teams in all three locations as we grow these stores. We offer a wide range of opportunities throughout our company and have some of the top talent in the industry training and coaching our team members to ensure success and satisfaction throughout all levels of the dealerships. I highly encourage anyone looking to join our team or make a career change to visit campersinn.com/employment or reach out to Campers Inn RV team leaders on LinkedIn."
With the addition of these stores, Campers Inn RV brought on Greg Walker, formerly chief operations and finance officer at Vogt RV, based in Fort Worth, Texas, as a market director for the Midwest stores. In addition, Pete Brichant, sales director for Campers Inn RV, was promoted to market director for the expanding Mid-Atlantic and Midwest regions.