News
Camping World Announces BitPay Partnership, Acquires Nomad Reservations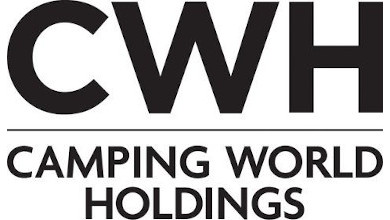 Camping World has announced it will begin accepting cryptocurrencies as payment for RV purchases through a new partnership with BitPay.
Through BitPay, a cryptocurrency payment service provider, Camping World will accept Bitcoin (BTC), Ethereum (ETH), and select other cryptocurrencies through a variety of digital wallets. The partnership will allow Camping World to maximize convenience for the customer and attract new consumers without holding the currency on its balance sheet, it said. The initiative is part of the company's renewed focus on accelerating innovation in the RV marketplace.
The initial launch includes the Chicago and Kenosha, Wisc. locations, but the company plans to expand to all locations that sell RVs and to its ecommerce platforms this summer. The new BitPay partnership comes on the heels of the company's announcement that it is developing a platform for a paperless, online RV purchase experience.
"As the industry leader, we have a responsibility to adapt to new preferences and elevate the customer experience, whether through the products and services we offer, or in the ways we interact and transact with the customer," said Marcus Lemonis, CEO and chairman of Camping World. "Accepting cryptocurrency is simply another part of our vision to make RVing easy in an increasingly digital world."
Camping World also announced the acquisition of the campground booking engine, Nomad Reservations. This technology platform enhances Camping World's data ecosystem by providing multiple unique data points regarding the customer's upcoming journey, the company said. These data points allow customized, relevant marketing communications while consumers are engaging in the lifestyle before, during and after their trip. The company said the acquisition further expands its commitment to supporting entrepreneurship, innovation, and technology in the RV and outdoor marketplace.
Nomad Reservations is an online campground reservation and management system marketed as CampgroundBooking.com. The intuitive software gives the campground owner greater insight into revenue-generating opportunities by optimizing campsite availability and it provides consumers an interactive, mobile-friendly tool to easily find and book the best campsite for their journey. Nomad Reservations has also developed a proprietary trip planning tool, which allows the outdoor enthusiast to create a personalized travel experience, integrating multiple points of interest such as campgrounds, hiking trails, etc.