News
Camping World, Make-A-Wish Grant Child's Dream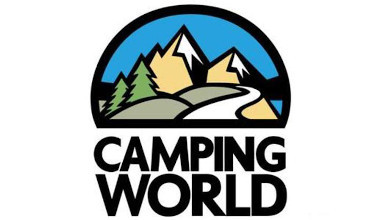 Camping World of London, Ky., stepped up recently to make a child's dream come true.
It was while Brody Hammack was undergoing daily treatments at the Cincinnati Children's Hospital that he and his parents stayed in his grandfather's RV.
That was when the now 5-year-old Laurel native fell in love with the idea of camping – wanting his own camper to spend free time with his parents and family.
Hammack was diagnosed with Acute Lymphoblastic Leukemia when he was just 2 years old – prompting the intensive treatment regime that has marked the lives of his family for nearly 3 years.
"The doctors thought it was viral at first," explained his mother, Lori. "They did some blood work and discovered he had low hemoglobin count. We had to go the children's hospital in Cincinnati and stay 10 days and stay in the area for 8 weeks. My father-in-law had an RV and we stayed in it. Brody thought that was great and said he wanted one!"
It was during this time that Brody's name was submitted to the Make A Wish Foundation for the granting of his wish – a camper for family time and a resource of enjoyment for the young child.
His wish came true on Saturday morning when the Make A Wish Foundation representatives, through a partnership with Camping World, arrived at the London location to grant Brody's wish.
Click here to see the full story from Nita Johnson at The Sentinel Echo in London, Ky.