News
Caravan Salon 2022 Grows in Size, Number of Vendors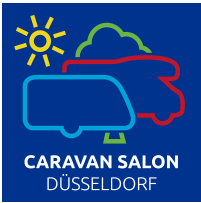 Caravan Salon returns to Düsseldorf, Germany, Aug. 26-Sept. 4. The leading European RV show is increasing its physical footprint by three exhibition halls this year, thus occupying a total of 16 halls at the Düsseldorf Exhibition Center totalling 250,000 square meters, or about 820,000 square feet. About 600 vendors are expected.
"We are very satisfied that we were able to convince many new companies and a number of returnees of our concept," said Stefan Koschke, project director, Caravaning & Outdoor. "The exhibition space increases by three halls. We are thus presenting the offers of over 600 exhibitors in a total of 16 halls on 250,000 square meters. Only at the CARAVAN SALON can almost the entire range of brands be seen live and only here in Düsseldorf is it possible to compare the products of the manufacturers. We are looking forward to this year's event full of optimism and anticipation."
As usual, along with every type of RV imaginable, the show will feature a huge selection of accessories, technical equipment, extension parts, roof tents, mobile homes, caravanning and camping accessories, outdoor clothing, travel destinations, campsites and motorhome parking spaces.
"Holidays with motorhomes and caravans have been experiencing an enormous and continuously growing popularity for over ten years. The pandemic then strengthened the trend towards individual and natural travel again," said Daniel Onggowinarso, managing director of the Caravaning Industry Association (CIVD). "Since travel is again possible with almost no restrictions, people are planning their holidays at full speed. A visit to the CARAVAN SALON is all the more worthwhile for both caravanning enthusiasts and newcomers, because nowhere else is the range of vehicles and accessories so diverse and the products so tangible and tangible."