News
Care Camps Adds Forest River Leader to Board of Directors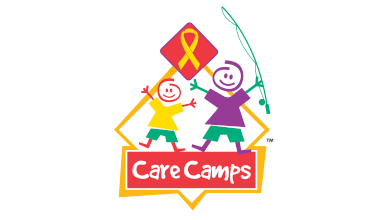 Jason Hershberger, Forest River's general manager of Sierra and Sandpiper brands, has joined the Care Camps board of directors. As the number of kids dealing with cancer has grown significantly over the years, many new companies in the camping and RV industry have joined forces with Care Camps to become partners in the Healing Nature of Camping for kids, the organization said.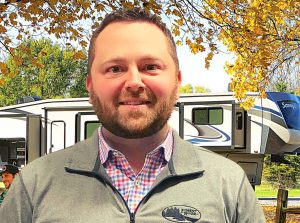 "While the need still outpaces funding significantly, the new support from RV manufacturers and suppliers has helped Care Camps make remarkable strides toward the goal of ensuring every child with cancer can experience the fun of the outdoors," the organization said.
Care Camps Board Chairman Wade Elliott said, "As Care Camps grows, it is important that our board and leadership reflect the industries and businesses that make our mission to help the kids possible.  We are grateful that several major companies in the RV industry have become passionate advocates for this cause, and Forest River has been a champion in helping our kids get outdoors.
"Forest River made a groundbreaking commitment to financially support Care Camps with every unit it sells, and its leadership and employees have enthusiastically embraced this chance to give back as well.  We are excited to welcome Jason to our team. We hope he is the first of several industry leaders to join our board and Advisory Council to actively support children with cancer getting the opportunity to find their smiles again."
Hershberger joined the Forest River team more than 20 years ago and has been actively supporting Care Camps since Forest River began discussions about supporting the charity.  "Care Camps is quite a match for me because I love children and camping," he said. "If my relationships in the RV industry could benefit these children, then I am happy to vigorously work for ways to improve their lives."
Forest River's CEO/President Peter Liegl, said, "Forest River has a passion for the great outdoors, and all of us are proud to support Care Camps so kids battling cancer have the opportunity to experience all the beauty that Mother Nature has to offer. Jason has risen to become a great leader within our company, and I know he will be an exceptional advocate for the kids. We are excited to have him join the Care Camps Board of Directors to provide even more support from Forest River and the RV industry to this wonderful cause that helps kids fighting cancer and to experience the healing power of the outdoors."
Care Camps currently helps children with cancer and their families in every single community across the U.S. and Canada through its support of more than 140 specialized medical oncology camp programs, giving kids the chance to enjoy the healing power of the outdoors and the joys of camping.