RV News
Carl Esposito Joins Shyft Group's Board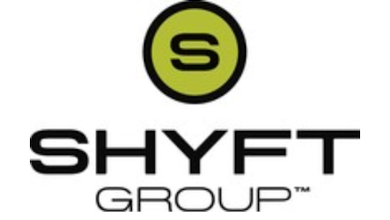 The Shyft Group announced Carl Esposito as its newest addition to the company's board of directors. Also, Ronald Harbour, 65, a member of the board since 2009, will retire as of the company's May annual meeting of shareholders.
Esposito, 54, brings decades of experience in leading strategic product innovation and global business lines in aerospace and automotive, Shyft Group said. He is currently senior vice president and president of the E-Systems business for Lear Corp., a global automotive technology company focused on seating and E-Systems.
Prior to joining Lear in 2019, Esposito enjoyed a 30-year career at Honeywell that culminated with his role as president of the Electronic Solutions Strategic Business Unit for Honeywell Aerospace, overseeing strategy, product development, and sales. At Honeywell, Esposito held various positions in the United States and Europe, including in global sales and marketing, product management and strategy, program management, and engineering.
"We welcome Carl to the Shyft Group's Board of Directors and look forward to his contributions," said James Sharman, chairman of the board. "Carl's longstanding business leadership in both innovation and electronics makes him a valuable addition to our board as Shyft continues to invest in R&D, particularly in electrification, to grow and add value for our shareholders."
"I am pleased to join The Shyft Group during this exciting time of growth overall and, in particular, while Shyft is entering the electric vehicle space," added Esposito. "I look forward to playing a proactive role in the Company's continued growth momentum."