RV News
Catalytic Converters Stolen from Las Vegas Camping World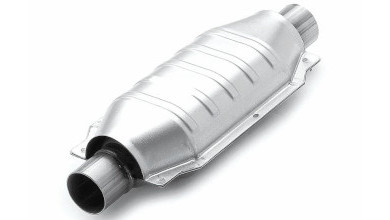 They fetch a lot of money for thieves, and are expensive to replace.
Catalytic converter thieves continue to cause expensive headaches for Las Vegas Valley residents, according to KVVU-TV, the Fox affiliate in Las Vegas. The latest theft happened at Camping World off Las Vegas Boulevard.
The business tells FOX5 someone stole 28 converters last week. One victim told FOX5 he had his RV there for maintenance and it was one of the RV's thieves hit. He says his insurance will cover the repair, but he will have to pay a $1000 deductible.
Catalytic converters clean a vehicle's exhaust. Thieves can steal them in a matter of minutes and want them for expensive precious metals inside. Some of the metals can be worth more than gold.
People can buy metal plates that cover a catalytic converter, to protect them. One business that replaces stolen RV catalytic converters in Las Vegas tells FOX5 it uses a heavy-duty steel cage, welded on, that is very difficult to remove. Sound-sensitive alarms can also be purchased that will go off to loud noises, such as someone sawing through exhaust pipes to get a converter.
No word at this point on any suspects in last week's theft.