RV News
CDK Global Sells Digital Marketing to Ansira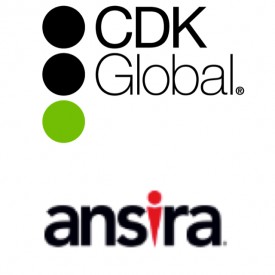 CDK Global has signed a definitive agreement to sell the company's Digital Marketing Business to Ansira Partners, a subsidiary of Advent International, one of the largest and most experienced global private equity investors.
CDK Global made the decision to sell all the assets of the company's Digital Marketing Business including all advertising solutions and website services.
"We believe that Ansira is the right partner to continue growing the strong technology platform and skilled management team of our Digital Marketing Business," said Brian Krzanich, president and chief executive officer, CDK Global. "We remain fully committed to our Digital Marketing Business customers, and we will ensure a seamless and uninterrupted transition through the completion of the sale."
The company selected Ansira following a thorough process which identified and evaluated proposals from multiple potential buyers for the sale of the Digital Marketing Business. Ansira, a global marketing services and solutions company, has an extensive background in the auto vertical and will bring its expertise to further build out the solutions of the Digital Marketing Business, while also implementing the industry-leading technology and services of the Digital Marketing Business to drive more hyper-local opportunities for customers.
"We know that brands must reach customers in that 'last mile' to drive the greatest success, so it was clear to us that Ansira's footprint in marketing services and their automotive industry expertise, coupled with the user-friendly platform of the Digital Marketing Business will provide an exceptional offering for our collective clients and their customers," said Alan Herrick, an operating partner with Advent International and chairman of Ansira's Board of Directors. "The acquisition will allow the CDK Digital Marketing Business to continue on its accelerated path of product and services innovation, as well as to deliver highly responsive and consistent customer service, while enriching Ansira's local marketing activation offerings."
The terms of the transaction were not disclosed. The proposed transaction is expected to close in the first half of 2020, subject to customary closing conditions.
With $2 billion in revenues, CDK Global is a leading global provider of integrated information technology solutions to the automotive retail and adjacent industries. Focused on enabling end-to-end automotive commerce, CDK Global provides solutions to dealers in more than 100 countries around the world, serving approximately 30,000 retail locations and most automotive manufacturers. CDK solutions automate and integrate all parts of the dealership and buying process, including the acquisition, sale, financing, insuring, parts supply, repair and maintenance of vehicles.