RV News
CEO: EV Chargers to be as Common as Gas Stations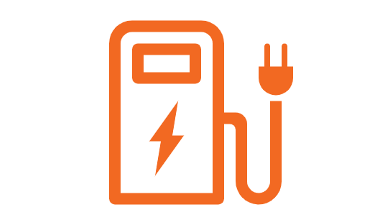 Shares of charging company EVgo (EVGO) soared on Thursday as revenue jumped over 280% year over year, offering some respite for investors who suffered through a rough 2022.
While 2023 has gotten off to a strong start, EVgo is still unprofitable, and investors betting on the company are looking for any sign that EVgo, and charging networks in general, are poised to explode in growth.
Part of that growth is coming from government resources, namely the White House's $7.5 billion EV charger buildout, focused on the national highway system and rural areas. The plan aims to have 500,000 new chargers online by 2030; however research firms have said the country will needs millions by then.
"What's clever about the policy initiatives is that they are building a bridge between when there are enough EVs to have this be completely sustainable," EVgo CEO Cathy Zoi said in an interview with Yahoo Finance. EVgo is also one of the many partners the White House is using to grow out the network.
Government money can be a catalyst to create growth of a nascent system, particularly with infrastructure, in this case a charging network. "So it's in the early moments that government policy, government incentives can help build that bridge for capital markets to create that confidence, to invest in this infrastructure, that will be absolutely essential going forward," she said.
The percentages of EVs sold rose to 6%, double the year before. Zoi is confident that as the White House plan unfolds, and the critical mass of EVs start to enter the roads, much more private money and investment will come in.
For the remainder of the story from Pras Subramanian at Yahoo Finance click here.