News
Certification Results in Professional Dealerships with Satisfied Customers
This article is from our older website archives. Some content may not be formatted or attributed properly. Please
Contact Us
if you feel it needs to be corrected. Thank you.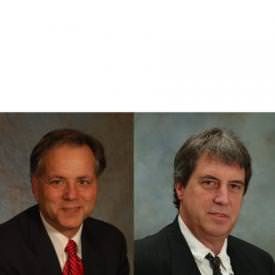 It's a common story in the RV industry.
Any number of mom-and-pop dealerships got their start selling one or two trailers under a shade tree in the front yard of their property to people who happened to be buzzing by.
Repairs on those trailers often were performed by people who didn't necessarily know anything about the trailer itself, but were handy at turning a wrench and had a knack for "figuring out problems".
Those days passed about as quickly as the first customer came back for the dozenth time with the same problem. In today's RV industry, a dealer who wants satisfied customers knows he has to have technicians who not only are experienced in RV repair, but also are well trained in the trade and in fixing the products that make up the home portion of the vehicle.
To celebrate those technicians, March 12-18 has been designated as RV Professional Certification Week by the Society of Certified RV Professionals and the Mike Molino RV Learning Center.
The week is dedicated not only to the technicians who have become certified through RV Dealers Association and RV Industry Association training, but also fixed operations professionals who have been certified by the Learning Center.
"From the dealers side of the coin, we've surveyed dealers and they consistently have said certified technicians do a better job," said RVDA President Phil Ingrassia. "It provides dealers with the peace of mind that their folks who have gone through training are retaining it and use it every day."
There are separate certification programs for the two parts of the industry. Technicians are able to achieve certification through meeting qualifications and testing through RVDA and RVIA. Training often is provided by industry professionals and the companies who supply the products the industry uses, according to RVDA Technical Consultant Tony Yerman.
That training has evolved over the years, starting with RVIA's Service Manual Textbooks in the 1980s. Those original training opportunities were offered via correspondence courses that sent tests and material back and forth through the mail.
The next stage offered training via commercial Internet offered by the Florida RV Trade Association.
"I had to buy this 6-foot satellite dish for it and then a receiver and set it up in a room with a television so my guys could watch it once a week," Yerman said with a laugh.
FRVTA still offers a distance learning program, but today, RVIA also offers its Online Technician Training, developed by the people who came up with that original Service Manual Textbook.
"Since RVIA is the certifying entity, they are the ones that lay out the parameters for that," Yerman said. "They use a lot of people from the industry – the manufacturers, the supplier vendors – they take the people who make the products and know the ins and outs and know how their products are built and know how to fix them. That way they provide the operating principles, troubleshooting techniques and sequence of operations and then they supply repair manuals and repair techniques."
Fixed operations training programs have been developed by the Learning Center in cooperation with The Ohio State University, which is assisting RVDA with updates to the program. This training is for parts specialists, parts managers, service managers, service advisers and warranty administrators.
"We did some research and found if you wanted to invest in one position at the dealership and increase the overall customer satisfaction with the dealership it would be that service advisor position," Ingrassia said. "It kind of makes sense because they're the ones that after the sale come back to the dealership again and again and again and they're the ones that interface with that customer."
Ingrassia said it is important for dealers not only to train, but to recognize their employees who are on the front line of customer satisfaction. He said profit isn't just found in selling more motorhomes and trailers, but also in correctly diagnosing and fixing problems with the products the industry supplies.
A customer whose unit is fixed right the first time is likely to be a repeat customer both for service and for products.
But Yerman also pointed out that properly trained technicians also can help a dealer avoid expensive litigation.
"Whenever anything goes wrong, everybody gets sued," he said. "The first thing an attorney is going to ask is, 'What qualified your people to work on this guy's unit?' I can tell you firsthand if the technician can't answer that question, there will be trouble. You have to be able to say, 'I've had training. Here is my certificate for the training the industry offers. Here's the certification I received from the industry after testing on the body of knowledge. That's what qualifies me.' Once you demonstrate to a court or an insurance company that you are qualified, you've done everything you can.
"At that point, when you're explaining what you did, one of the things you are taught in the training is not only how to do the repairs, but when to ask for additional help and know where to look to get it," he continued. "Training won't necessarily teach every single piece of knowledge about a product, but it will give you knowledge of where to look on a company's website or in product material to find the answers."
Though some dealers are hesitant to insist on training and certifying employees, the value of such training over the old shade-tree mechanic method of repair can hardly be denied, Ingrassia and Yerman agreed.
Plus, certification helps project a more professional image for the industry, Ingrassia said.
"If you're trying to recruit somebody to come into the industry and you say, 'If you come in and work for our dealership, we have access to certification programs that can help you improve and be professional,' there is a certain amount of high-functioning employees that will be attracted to that," he said. "Those are the kind of people we want to bring into the industry. It can be a recruitment tool that can show somebody a career path that makes sense to them."
More information on technician certification is available at www.rvtechnician.com. More information on certification for fixed operations personnel is available at www.rvlearningcenter.com.