RV News
Chinook RV Taps Expion360 as Strategic Lithium-Ion Supplier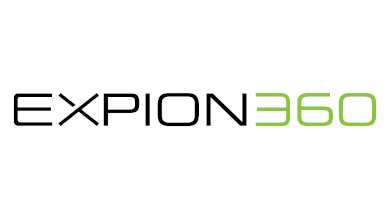 Expion360, maker of lithium-ion battery power storage solutions, has been chosen as a strategic supplier of lithium-ion batteries and power system components for all premium class B and B+ RVs manufactured by Chinook RV.
Chinook RV has already begun shipping orders for vehicles equipped with the new power system to its network of U.S. dealers. Chinook RV dealers will also be offering an aftermarket Expion360 package to existing customers who want to upgrade from lead acid to a lithium-based power system.
"We believe this milestone win demonstrates that our lithium-ion battery power solutions are ideally suited for the renowned premium quality of Chinook RV motorhomes," said Brian Schaffner, CEO of Expion360. "Their superior craftsmanship, aesthetics and practical functionality are all qualities in common with our e360 batteries, and we believe these qualities are of great importance to current and prospective Chinook RV owners."
For the Bayside Class B, five e360 120-amp-hour Li-ion batteries will provide 600 amp hours of high-capacity, energy-dense storage with 300 watts of solar to complete the power system.
The Maverick and Summit Class B+ motorhomes will have two e360 custom form factor 360-amp-hour Li-ion batteries will provide 720 amp hours of high-capacity, energy-dense storage with 400 watts of solar to complete the power system.
Phil Rizzio, president of Chinook RV, said, "We choose Expion360 lithium-ion batteries for their compact, energy-dense form factor, rugged design and construction with the best components available on the market today. We anticipate these new power systems will become a must-have option for our Chinook RV owners and a great add-on for our dealers, with significant orders already coming in."
The power systems will include a Balmar XT-250 alternator with MC-618 regulator, which will replace the existing on-board generator. This secondary alternator kit combines high amperage charging with intelligent control and allows the battery bank to charge from the vehicle's engine while driving or idling. For off-grid use, rather than only relying upon petroleum-based generators, the system will provide enough energy to power all on-board electronics and appliances, such as a Truma air conditioner, microwave and Greystone induction cooktop.
Added Schaffner: "Our Expion360 lithium batteries are increasingly becoming the preferred battery for RV manufacturers since they deliver greater capacity and space savings compared to lead-acid batteries. We also believe they feature better construction and reliability compared to other Li-ion batteries on the market."
E360 batteries are designed to have a typical lifespan of approximately 12 years, which is three to four times the lifespan of certain lead-acid batteries.
Expion360 began making shipments of batteries and accessories under this new strategic supplier relationship in the current quarter.