RV News
Chris Andro Elected 2021 RVDA Board Chairman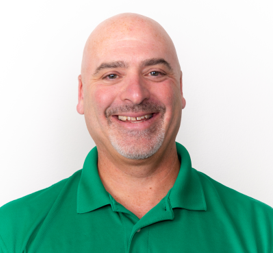 Andro
Meeting via Zoom rather than in a posh ballroom at a Las Vegas casino, the RV Dealers Association held its annual meeting online on Thursday and Chris Andro was installed as RVDA Board chairman for the coming year. He accepted the virtual gavel from outgoing Chairman Ron Shepherd.
"If you don't know Chris, you'll soon learn that he's passionate at whatever he sets his mind to," Shepherd told the attendees. "As convention chairman he took our event to another level. My guess is he'll use his year as your chairman to do the same for our association."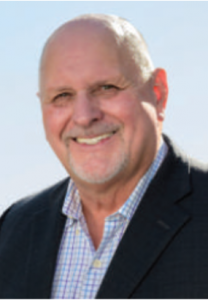 The annual meeting and installation of new officers normally takes place during the RVDA's annual convention/expo. But virtually nothing about 2020 has been normal, and this year's Con/Expo became an all-online affair stretched out into two weeks.
"Mid-summer it became apparent we could not have our convention face-to-face in Vegas," Shepherd said in his outgoing remarks as chairman. "Canceling the convention was not an easy decision for your board. Our normal convention was in the final stages of completion, and we had delayed registration as long as we could, hoping and praying for the pandemic to settle down, but as we know, it didn't.
"So, the decision was made to go virtual. Stress level at RVDA had to rise as Phil (Ingrassia, RVDA president) told them to transition to virtual and modify as needed. I never heard a negative word – they, simply put, got 'er done."
After expressing sympathy for the victims of the coronavirus and their families and friends, Shepherd talked about some of the highlights and ongoing challenges that the RVDA and the industry overall have faced in his tenure as chairman. Supply chain issues remain a stubborn hurdle, he said, but if that can be mitigated then 2021 should be another banner year for dealers.
Repair Event Cycle Times (RECT) continue to be a challenge, but the industry is fighting it on many fronts, Shepherd said, including an ongoing RECT task force that both the RVDA and RVIA are participating in; the RV Technical Institute's training programs reaching more and more people; and the RV Learning Center launching a new service writer/advisor online course.
"The three major dealer software providers, one of whom we honored today, are making major efforts to provide RECT reporting capabilities to identify bottlenecks in the system," Shepherd noted.
He also touted the passage in 2020 of a new model law, approved of by both RVIA and RVDA.
Regarding the dealer software Shepherd referenced, that is CDK Global's Lightspeed, which picked up a Chairman's Service Award. These are honors the outgoing RVDA chairman gets to bestow on any person or company he or she so chooses.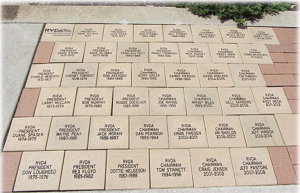 Chris Hauck of CDK was the winner of one such award. Others included Garry Enyart, a former RVDA Board chairman who spent 2020 as chairman of the RVIA board of directors; former RVDA Chairman Mike Regan; and Ingrassia and his team on the RVDA staff.
"I told (Ingrassia) he would not agree with my final award but it's at my discretion and I can do whatever the heck I want," Shepherd said.
Ingrassia thanked him for his leadership through a very uncertain year and also thanked his entire staff and everyone involved in the passage of the Great American Outdoors Act, which will provide billions to the outdoor recreation infrastructure, benefitting the RV industry but a host of others as well.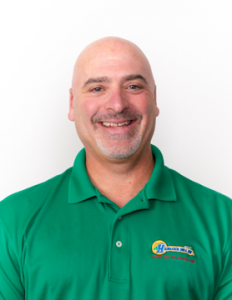 With the virtual passing of the gavel, Andro took over as chairman and thanked Shepherd for his leadership and reminded him that he, too, would have his name engraved in a brick outside the RV/ MH Hall of Fame in Elkhart, Ind., just as all the other past chairs have.
"Some of you know I grew up camping and I remain an avid RVer," Andro said. "It's provided a great way of life for me and my family and that's why I want to give something back working for you through RVDA."
After touching on just a few of the issues facing the RV industry in 2020, Andro said he looked toward 2021 with optimism and challenged those in the audience to do the same.
"The biggest opportunity I feel we have as an entire industry is in front of us now," he said. "Millions of Americans are desperate to maintain some normalcy when it comes to everyday life. We all know the value that people place on their leisure time and I feel we have not only an opportunity but a duty to provide the best possible experience.
"This is why I am challenging our industry to look at the 'Front of the House' message we are sending as dealers. What are we saying to our customers in our service departments, our parts departments and our sales departments? Is our messaging and nonverbal communication presented in a manner worthy of this great opportunity?"
Andro closed by thanking attendees for the honor of serving as incoming chairman and said, "and I hope to see you when we can be together again."
"I really do miss that," he added.