RV News
Coach-Net Launches Dealer-Exclusive Roadside Assistance Program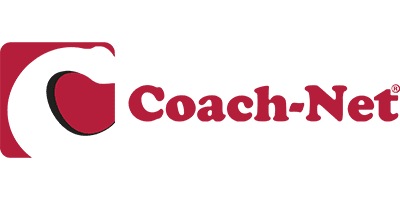 Coach-Net, provider of RV technical and roadside assistance for 35 years, announced today a that it has launched its brand-new dealer-exclusive RV roadside assistance program.
Coach-Net regularly connects with their dealer partners to ensure the roadside assistance program it provides continues to be beneficial and what RV dealership customers need.  Through their honest and transparent conversations, Coach-Net has learned more about what RVers want in a roadside assistance program and, therefore, has enhanced their current benefits and services to match the growing needs of RVers and RV dealerships and developed their new Ultimate program
This new product will be sold exclusively by Coach-Net participating dealers.
"Coach-Net's main goal is to ensure we do everything we can to set our partners up for success and that is what the Ultimate program is designed to do," said Kim Gregory, Coach-Net vice president of sales. "With this enhanced program only being available through our partners, dealers have the exclusive opportunity to provide the most comprehensive roadside assistance plan on the market which includes highly sought-after benefits and services by RVers today.
"Plus, with this higher-level program comes an increased retail value and ultimately increased profit potential for the dealership."
In addition to Coach-Net extending its benefit offering, a portion of every Ultimate contract sold will be donated to the RV Technical Institute (RVTI).  The donations made will be added to the RVTI scholarship fund that allows recipients to continue their RV technical training and provide them with the experience and expertise needed by manufacturers, dealerships and repair shops nationwide.
"Coach-Net and RVTI share the common goals in educating and certifying RV technicians, including our very own in-house RV technicians to best serve our members and the RVing community as a whole. The ability to provide certification and continuing education programs to our RV techs is in high demand as the RV industry continues to grow. We are very excited about our partnership and will continue to work together in order to support and strengthen the RV industry," Gregory said.
"The commitment Coach-Net has shown towards training and certification of RV technicians is impressive and benefits the entire RV industry," said RVTI Executive Director Curt Hemmeler. "Not only has Coach-Net prioritized the training and certification of their own technicians, but through their support of our soon-to-be launched scholarships, even more RV technicians will be able to receive RVTI's gold standard tech training."