RV News
Coleman-Mach Marks Milestone for 9M A/C Units Built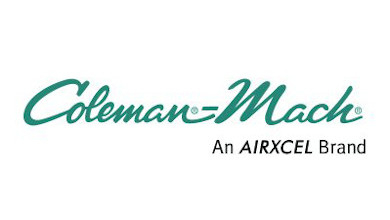 Coleman-Mach, an Airxcel brand, hit a major milestone with the production of its 9 millionth AC unit. The company held a special celebration at the factory in Wichita, Kansas, to thank all the employees who helped achieve the milestone.
The first air conditioners Coleman-Mach produced were 13,500-BTU units that were available for purchase in the RV aftermarket. OEMs began installing them in factories in the 1980s. The original AC unit was a free delivery system with manual controls. Around 1989, the company introduced ducted systems with remote wall thermostat controls. Today, Coleman-Mach offers air conditioners for every size, shape and RV application as well as ceiling assemblies, electric heat kits, climate control accessories and conversion kits.
The 9 millionth AC unit produced was the Mach 15, which is one of Coleman-Mach's most popular units.
"This is a major milestone for us, and the best part we can say is that Coleman-Mach is 'Built in America'," said Rob Leach, president of Coleman-Mach and Maxxair. "This is a true testament to all the employees throughout the years. Our team remains committed to continuing that tradition of producing a product we are proud to say is American-made, superb quality, and a competitive price."