RV News
Colonial Airstream & RV Signs As Latest WhereSafe GPS Dealer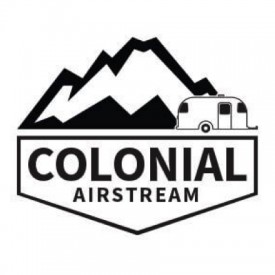 New Jersey's Colonial Airstream and RV, and Solutions Into Motion, the parent company of WhereSafe GPS, have a new dealer partnership, the companies announced recently.
The partnership has Colonial positioned to re-sell WhereSafe real-time GPS trackers and mobile app to their RV customers. The GPS trackers will be pre-installed in new Colonial Airstream, Winnebago or used inventory, as well as offered to customers separate over the parts counter.
"We entered into discussions with Colonial knowing they were one of, if not, the largest Airstream dealers in the world. That fact alone had us very keen on figuring out ways to make this partnership work," said Conrad Galambos, president at Solutions Into Motion.
Initially Colonial will focus WhereSafe GPS tracking sales on the XTracker. This unit is very popular for RVers, the company said, as it features a long-life lithium-ion battery that can last up to eight months, and it can be wired to 12 volts for trickle charging. This tracker can be installed both internally and externally (dust- and weather-rated IP67) with permanent mounting or via a magnetic mount. Given that the unit is portable, it can be easily moved into a tow vehicle or other asset, such as a boat, golf cart and more.
"We had been exploring options for real-time GPS tracking for some time, as we can see the obvious benefit to our customer base to help protect their investment in a dream Airstream or Winnebago. Our research kept going back to WhereSafe, who seem to be the preferred GPS tracking option in the RV world," said Michael Liss, general manager at Colonial Airstream & RV.
Colonial customers will be able to see, in real-time, where their RV is on their free mobile phone app. The system updates every two minutes when in motion and every eight hours when stationary. Users get instant email, SMS or Push notifications for unauthorized movement, geofence entry/exit, speeding, tampering, low battery and more.