RV News
Covercraft Acquires Lloyd Mats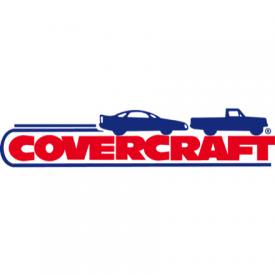 Covercraft announced today the acquisition of Lloyd Mats, a manufacturer of custom fit carpeted floor and cargo mats for cars, trucks, vans, SUVs and RVs.
Since 1978, Lloyd Mats has developed a comprehensive library of vehicle application-specific patterns in the custom floor mat category. The company offers multiple branded, licensed and personalized versions of its floor mats across dozens of colors and carpet styles.
"As a premier source of carpeted floor mats, we are excited to have Lloyd Mats join the Covercraft family," said Covercraft CEO Matt Jordan. "We see strong alignment in terms of quality, values and service levels that we believe makes this acquisition a mutually complementary fit, not just for the companies but also for our customers seeking to protect the things that are important to them."
Brendan Dooley, president of Lloyd Mats, said, "The merger with Covercraft brings additional resources and growth opportunities for Lloyd Mats and preserves our focus on building the highest quality products in the market and providing fast, effective, service. Lloyd's management team looks forward to working with the Covercraft team to build together what we feel could become the most comprehensive vehicle protection company in the industry."
This acquisition is the first completed under Covercraft's new ownership, Audax Private Equity ("Audax").
"Covercraft introduced the first custom fit car cover more than 55 years ago and is a long-standing leader in the vehicle protection accessories market," said Jason Ellis, managing director at Audax. "This is an exciting first step on the path to expanding the markets we serve, bringing in new skills and knowledge, and leveraging Covercraft's skills in driving growth and efficiency."